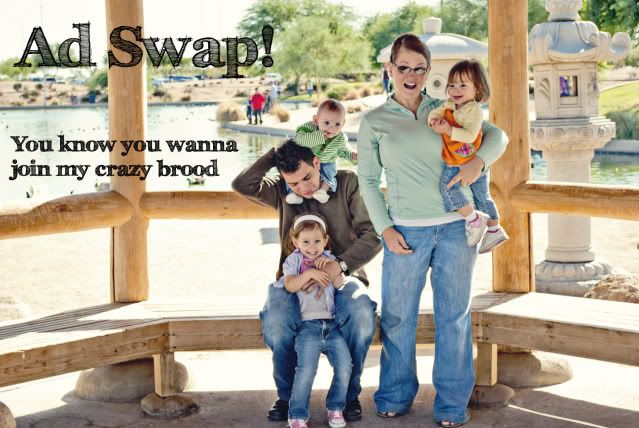 My blog may be small, but it's growing fast!
Here are some super cool stats!
As of October 18 (over this time last month):
91 Followers via GFC (16% increase)
539 Visits (120% increase)
1,471 Pageviews (101% increase)
40 Twitter followers (25% increase)
13 Pinterest followers (116% increase)
45 Facebook "Likes" (no change)
Remember, Ad Swaps are free, so get it while you can!
Oh!  NEW AD SIZE!  200×200!