I've been trying to write this post for a long time. Mostly I've been composing it in my head, because the thought of actually writing down any of this gives me crazy anxiety.
Blah.
As time passes I start to put little pieces together like I'm working on one giant puzzle, and slowly I begin to see the big picture.
When I was in high school I constantly struggled with my weight. I thought I was fat, huge even, and as such, I dressed myself in baggy clothing to hide what I thought was ugly. I had super short pixie cuts as well, which on more then one occasion led people to think I was a boy. It wasn't until college that I really formed curves, and boobs even! But I never realized that progression until now.
I obsessed. I did every diet imaginable. I took phentermine (the still legal part of the phen-fen cocktail). I ate diuretics and stool softeners like candy.
I am 5'4″ and at my lowest weight I was 130lbs.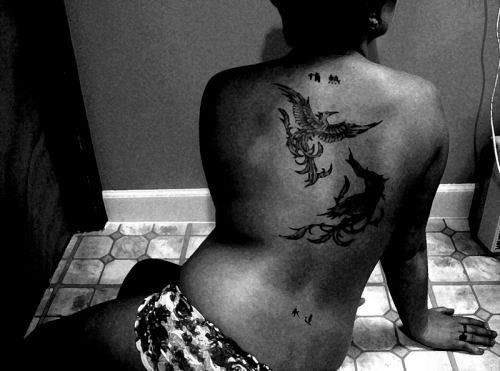 Circa 2004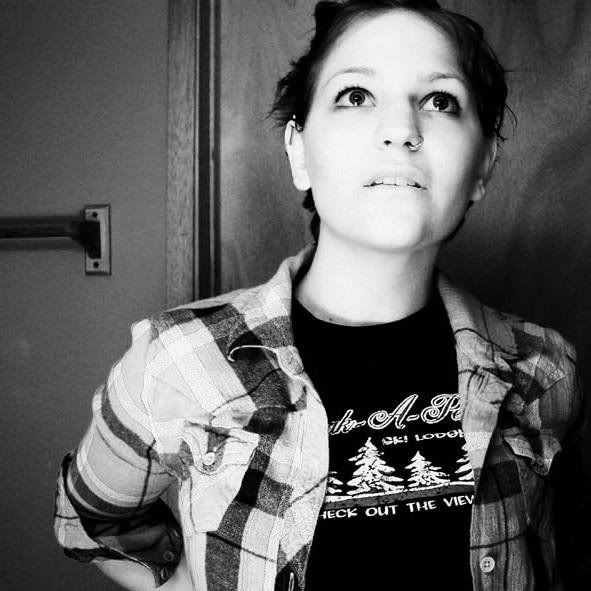 Circa 2004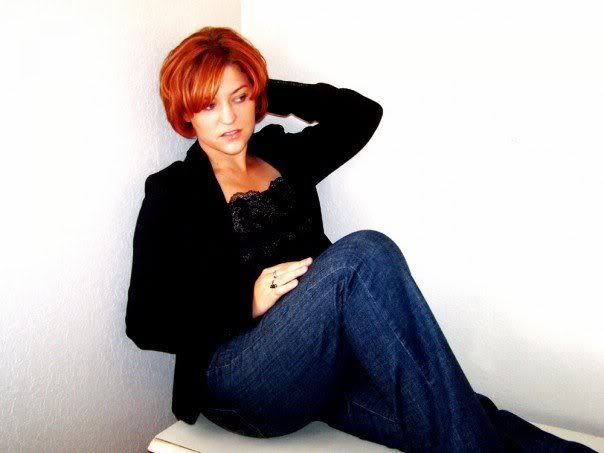 Circa Nov. 2006
Food is my biggest problem. I am a binge eater. There are a lot of people who don't believe that binge eating is a form of eating disorder, but I'll tell you that it is. I cannot control it. The easiest (and probably best) way to explain it is like this:
Do you ever take off in your car somewhere, and then the next thing you know, you've reached your destination, but you can't for the life of you remember anything about the drive? That's what binge eating is like. 
I may sit down to have a simple snack and the next thing I know the whole container is empty. And I never feel full. Never. When the binge eating is triggered, it's horrible. And it's the worst feeling in the world. Anyone can tell me to just put down the fork. People DO tell me to just put down the fork. But they have no idea. It's a totally fucked up, self-destructive compulsion that at times literally owns me.
I haven't figured out all my triggers for the binge eating. But often times it has to do with disappointment. And once it's triggered, it's so hard to turn it back off.
When I left for the Air Force I weighed just over 160lbs. When I was issued my BDUs and sweats, I was of course given clothing that was essentially huge. One day while going through the chow line, I was stopped by an MTI who promptly forced me to discard my food and get something else, because I was fat, and would continue to be fat. After that my diet was:
Breakfast – Scrambled eggs, three slices of bacon, a triangle hashbrown and three glasses of water.
Lunch – One cup rice with butter and one cup "salad" with lite Italian dressing and three glasses of water.
Dinner – Same as lunch.
I ate that every.single.day. without fail. That, combined with my PT allowed me to drop 30lbs in less than one month. And even after I lost all that weight, I maintained my diet, though I allowed myself some pleasures like the occasional trip to Taco John's or a Cinnabon and Popcorn Sunday with Chronic. It wasn't until I was discharged and switched jobs three times that I slowly began to gain the weight back. I could go into full detail on that, but I would be writing volumes in regards to those years, so I'll just say that in three years I went from 130lbs to 185lbs.
From there it is pretty much history.
At 185lbs I got pregnant with Afton. Six months after her birth, at 195lbs, I became pregnant with Delaney. Three months after her birth, at 205lbs, I became pregnant with Vivienne.
After Vivienne I was huge, but I managed to make it back down to 205lbs. After that I did the hCG diet and made it down to 187lbs with the first round, and down to 180lbs by the middle of the second round. But I stalled during my second round and I think that may be what triggered my latest round of binge eating.
My obsession with my weight goes even farther. A few of you have seen this video floating around, and if you haven't, you need to watch it because it's hilarious.
This is too true. Even I do it. Take a look: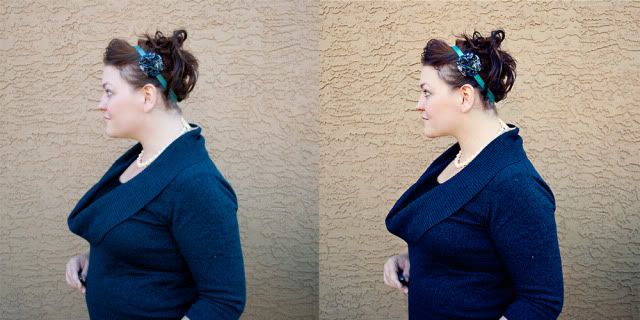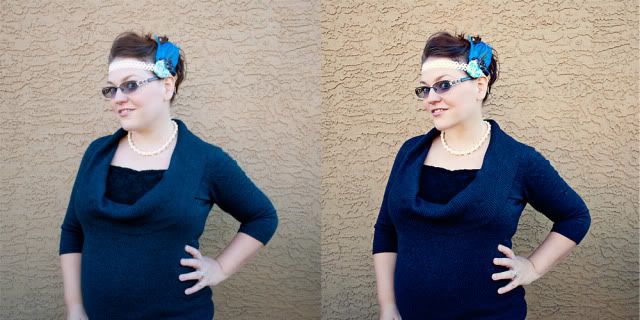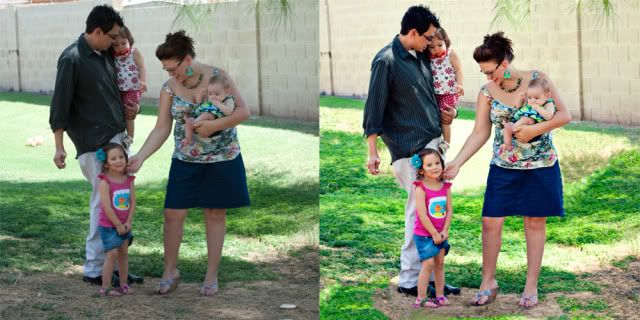 I'm pretty good, huh? I'm never satisfied with the way I look. No much how much effort I put into looking good, it's never enough. Every day I wear a girdle. Not a spanx, or regular body shaper. I'm talking full-on ribbed girdle. Every day. One a day that I don't wear it, I end up getting very, very ill, because my internal organs start shifting around I suppose. It is extraordinarily painful, like someone stabbing me repeatedly in the abdomen. In the original family photo I was actually around 180-185lbs.
The thing is, though, the person I see in the photos is not what I see when I look at myself. I am so often disgusted by the photos I take, or others take, because I cannot believe that I actually look the way I do. I see myself more like the edited photos. I don't alter my photos to make them look good for others, I do it to see what I think I see. Does that make sense? When I was smaller and less talented with photoshop, the photos I would post on my websites would be more true to my image, but even then, when people first met me online and then in person, they would always be surprised, and never in a good way. It hurt, a lot.
My body image is screwed up, severely. I'm not writing all this to evoke sympathy from any of you. In fact, I would probably prefer it if you called me fake, fat or whatever other mean thing there is to say about me. Because it's time for me to stand up and make a change. A real change. And it's not going to be easy. So I hope you guys will stick with me and maybe even offer me some support and encouragement to get back to the girl I used to be, and to stay that way, in a healthy lifestyle and a healthy mindset.
Thank you.