If you're a woman, you have boobs. If you're a person in transition, well, you probably have boobs too.
There's been a lot of talk about boobs lately, chiefly talk about bra sizes and the likelihood that you are, in fact, wearing the wrong size!
For the most part, it's easy to get sized. Just go to your local department store (i.e. Nordstrom's, Macy's, or a VS or Lane Bryant) and head on over to the lingerie section and ask a helpful person to size you. The process is simple and quick; just two measurements and BAM! you've got your bra size.
This works great for a lot of women. Like the Heavens just opened up and the Bra Angel bestowed upon them the perfect bra.
I went to Macy's for my fitting, and
I was not at all impressed.
I already knew I was wearing a bra that was too small, but I was also wearing two shirts, one of which had its own "bra". Her measurements yielded me a bra size of
40D/DD.
I was currently wearing a
40C
, so I picked out a bunch of different bras in the D and DD variety, and I hated them all.
Hated.them.all.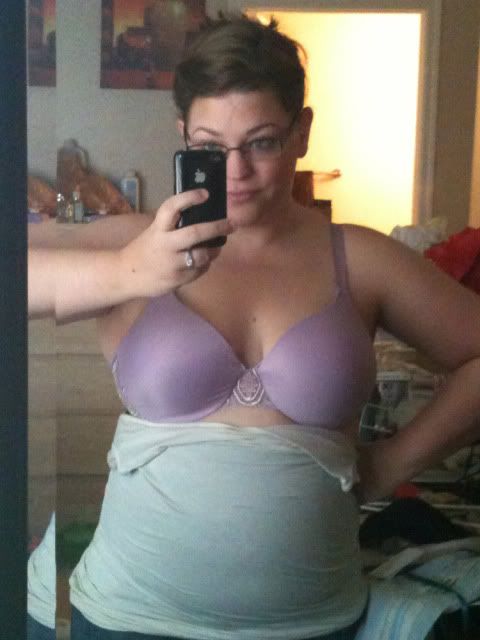 I hate this bra so much, I don't know why I bought it.
Finding my perfect bra/size is going to be a lot harder than I thought, but it's something I should have expected.
My journey started back when I was 21.
I hated my boobs.
I thought they looked really weird and they were different sizes. I'd seen enough R-rated movies and pornos and been to enough crazy parties to know that something was wrong. So one cold winter day I went and had a consultation with a
plastic surgeon.
Turns out there is something wrong.
My boobs are defective.
Great, right? I mean, seriously, just a year before I had had surgery on my defective
whoo-haw
, and now I find my boobs are defective too? What the Hell, man!
It's called Parenchymal Maldistribution.
What?
Parenchymal Maldistribution. Basically it's a two-part problem. The first is that there is basically little to no lower breast tissue, and the second is that the inframammary fold is super high. So in essence, it makes a person's boobs look super saggy with nips that practically point at the floor. There is no way to "naturally" change their look; it doesn't develop over time. They just always look that way.
Here are a few
diagrams
that help show the difference between
ptosis
(regular sagging) and
parenchymal maldistribution.
The only way to correct it is with both a lift and augmentation, and had I still been on my dad's insurance, it would have been a covered procedure. Otherwise at the time, it would have cost nearly $8000.
Eight years later and my boobs still look like crap.
I decided to take matters into my own hands and did a little research on how to measure my bra size by myself, and I wasn't just looking for a basic measurement, I wanted to know the cup size for each individual breast. 
Do you guys have any idea how hard it was to find instructions for that?!?!
Simply stated, to find your individual cup size, you have to measure each breast from rib cage to sternum, across the fullest part of the breast (usually over the nipple, but in cases like me, not so much). You want the tape measure to be nice and firm but not so tight that the skin bulges over the tape.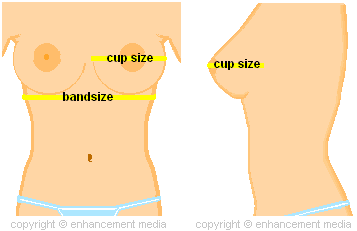 Your measurement should be at least 7 inches.
Seven inches is an A Cup, and each additional inch after that corresponds to the next cup up: 8″=B; 9″=C; 10″=D; 11″=DD and so on.
This is the first site
that I found in regards to single breast measurement, and truthfully, it is probably the best site I looked at for all measuring and tips, because it also talks about breast shape and placement. The only downside to the site is that it specifically caters to smaller breasted women, so once I figured out my measurements, I couldn't find them on the scale and just kind of had to…wing it.
With my left breast measuring 9″ and my right 11″ and a band size of 39″…
Based on their scales (and winging it), I should be either a 42DD or a 44D/DD.
I have a two cup difference between my left and right boob, and it is so annoying. When I strap on one of these huge bras, I swear it's like wearing a bullet-proof vest or a medieval breastplate, because all the extra material that isn't being filled out by my C boob rides up and out of my shirts like it's on an escape mission.
The second site
I found was much more personable and written by a larger chested woman.
Huzzah!
The measurement calculation was more straightforward, so I didn't have to follow a grid to figure out my size.
Based on that scale I am a 44DD/E.
And I thought this 40DD bra was big. Dun dun DUUUUUUUN.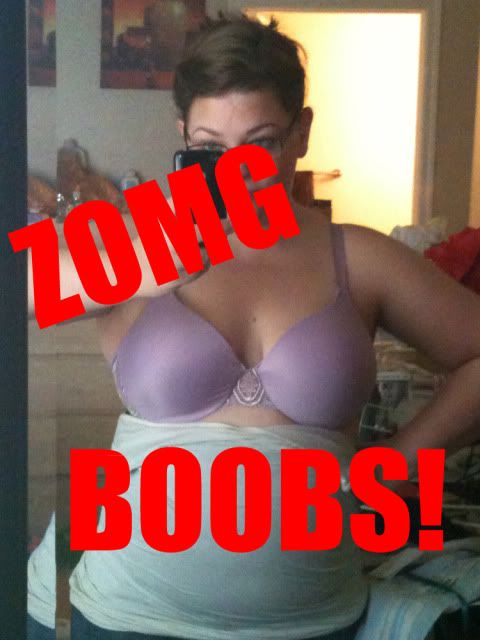 All in all, if you made it to this point in the post, you have probably realized that if you have normal boobs, you can go to a store and get a two-measurement bra sizing and be perfectly happy, but if you have weird boobs, like me, then you are better off figuring it out on your own.
So now, I am going to save up to get my boobs fixed, because although I am almost 30 and married, my boobs still greatly affect my self-esteem and self-worth, and because wearing three sets of falsies every day to even out my boobs/bra/shirt is beyond annoying. And so are the years of psychiatric care bills.
Stupid boobs. Seriously.