I am so happy to have you here for a cup of coffee today.
Or would you prefer some water? Tea? Or maybe some super fancy kool-aid?
I am totally rocking the kool-aid today. Bring on the sugar.
I would tell you how much fun I had at the Arizona Bloggers Meetup last Friday night.
I got to see
Ashley
again, who I have missed so so much.
She always lights up a room.
I would tell you how super excited I am that my work will be in an actual brick and mortar shop come November!
Seriously, it blows my mind every time I think about it.
Remind me please to not have a heart attack.
That would be bad.
I would tell you how I am becoming frustrated with my weight now.
I am ready to really start dropping this weight.
But then I mangled my foot on a stupid box, and it's still healing.
Too slowly, I might add. Ha.
But then I find myself so overwhelmed.
When am I going to find the time to work out?
These kids are always awake before me.
Like they have some kind of Mom-dar, that just alerts them when I start to stir.
They are crazy morning children.
I am not.
I had this perfect plan of waking in the morning, working out, showering and going about my day, but it hasn't happened that way even once.
I am having a hard time trying to adjust and adapt and find a new way to get it done.
I would ask you for advice, what works for you? What has worked for your friends and family?
I would ask you how your week has been.
Wonderful? Awful? A little of both?
I'd laugh with you, pray with you, cheer you on in all that you do.
I'd be sad that you had to leave, and I'd hug you tight and thank you.
Because you are an awesome person and an awesome friend.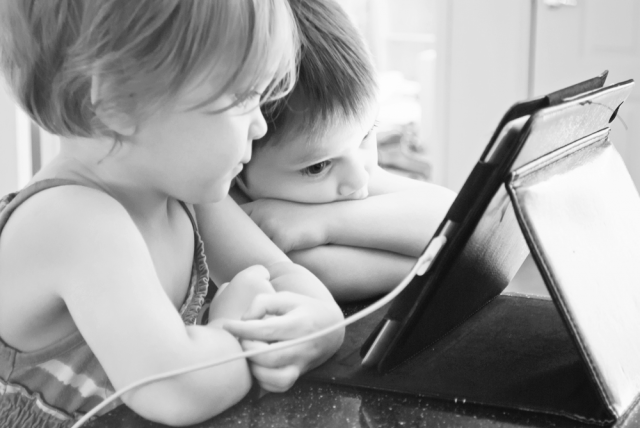 1. Laney eats cookie dough right off the spatula. Cause that's how we roll in the Gomez Household. Throwing caution to the wind to enjoy life's little pleasures.
2. Whoever said beds are just for sleeping is lame. Super lame. Because beds are awesome for just about everything.
3.
Have you tried the world's easiest and tastiest
mac and cheese
? You should!
4. Nothing makes work easier than a nice glass of wine. Gets those creative juices flowin', ya know?
5. Vivienne and Delaney enjoy some Daniel Tiger's Neighborhood while I prep dinner. They love that show so much they annoy me to death by constantly rewinding and replaying the theme song. They do that to a lot of shows. I can now recite, word-for-word, the theme songs to DTN, Dragon Tails, Strawberry Shortcake, My Little Pony, and some random anime they keep playing on Netflix. Someone kill me, please. Ha!
Linking up here, here, here, here, here and here.