I am so glad you stopped over for a cup of coffee today!
I'd show you my newest love, my chai tea latte K Cups. Omg heaven in a cup, right here.
I'd offer you some, if you'd prefer that.
Maybe you'd like it iced?
I know I prefer mine hot, even when it's 110 degrees outside like it was yesterday.
I'd ask you if you knew that in many countries with very hot temperatures, people consume hot beverages rather than cold, because hot beverages raise your body temperature, which in turn makes you feel a little cooler in the high heat.
Pretty neat, huh?
I would tell you how excited I am getting over a recent decision I made.
You'd probably ask me what that decision was, and I would giggle at you, and tell you that it's a secret for now.
I can see the look on your face right now. You'd call me a punk for sure.
Then we'd laugh together.
I would tell you that we recently painter's tarped the entire third bedroom so we could let the kittens out of their box. This isn't our first time with a litter of kittens, so we know all too well the damage those adorable little things can cause to carpet and flooring.
It's been working well. We have a litter box in there and they are learning to use it, but every now and again I'll find pee and even a little poop in hidden, tarped areas, and it's so easy to clean.
The kittens will be ready to adopt out next week, and although I love their cute kitten adorable-ness, it's time for them to head to forever homes.
We are going to keep one of the kittens ourselves, a fluffy, super calm, total lap kitty that is mostly dark grey on his back with stripes on his legs, belly and face.
I'd ask you how your week has been going.
I'd hope it was as exciting as mine, but if not, I would cheer you on anyway for better days next week.
We need to go out sometime, you and I.
Have some fun away from the homes, the kids, the bills and life.
Just you and me and something other than coffee.
Maybe dinner. Or a movie. Or a nightclub!
Ha ha ha, not so sure I could pull off a nightclub scene anymore.
I just made myself sound really old. Sad.
But really, we should do something sometime.
Maybe even just a trip to Hobby Lobby or Michaels. Or Target.
Everybody loves Target.
I'd give you a hug and wish you well, my friend.
Thank you for stopping by for a cup of coffee.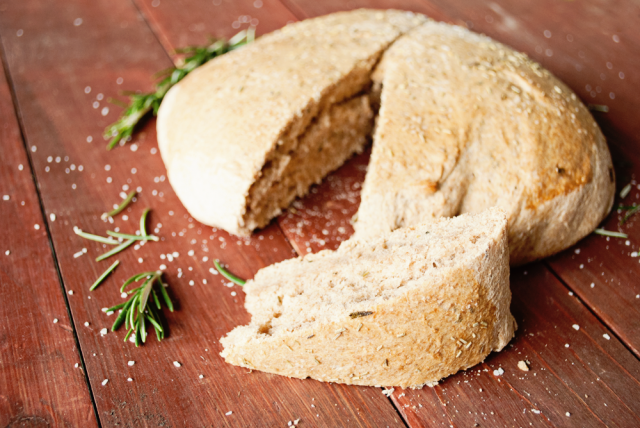 1. Didn't I tell you these kittens are tops? One was literally just snuggled beside me, right between my leg and the end of the couch, meowing at me to pet him. So needy!
2.
I recently befriended the coolest guy on a mission to help artists succeed in the online marketplace.
Dave
gave me some wonderful advice to get my butt in gear and it really really helped. Come
read what I had to say
about leaving my comfort zone and what it did for me as an artist and businesswoman.
3. I'm not a morning person. Never have been. But when these pipsqueaks come join me in bed for some playtime, I definitely lose the not a morning person attitude. How could I not?
5.
Speaking of dinner, need a good bread recipe to shake up the boring normal meal? Try out my
rosemary and olive oil bread
, though once you try it, you may not want to share it!
Linking up here, here, here, here, here and here.