It's time for some more printable fun, isn't it? It's been awhile since I last shared something, and that just doesn't seem right!
I received a ton of questions about my cupcake flag in this post, asking if it was washi tape, or where they could find that flag. Well, at the time you couldn't find it anywhere, because I made it from fabric I scanned into my computer. But now I'm sharing it, and a lot more, because cupcakes deserve to be cute and fun, don't you think?
I've included four styles of flags and four styles of bunting, all in fun, springtime patterns, including the original fabric flowers!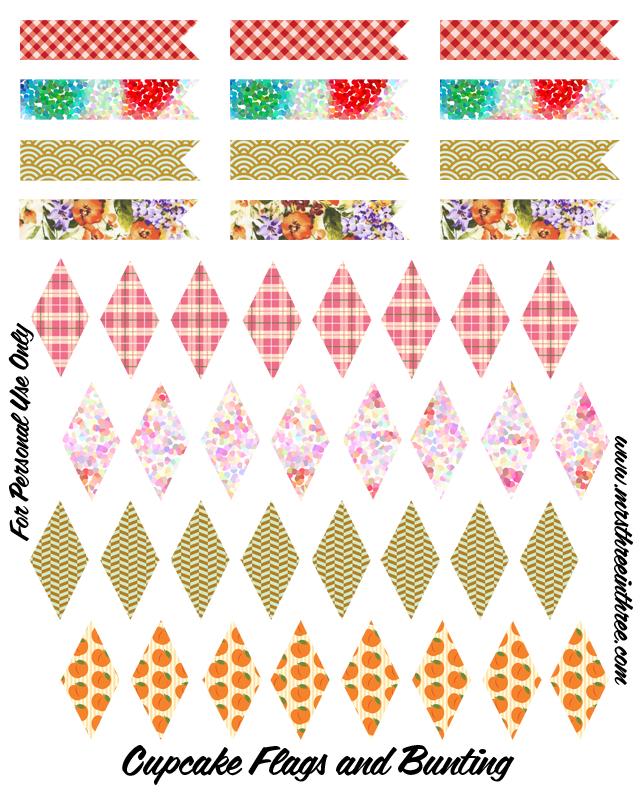 I've learned that I can't take photos of paper products with my chalkboard background because the light colors seem to always get washed out. It's really annoying!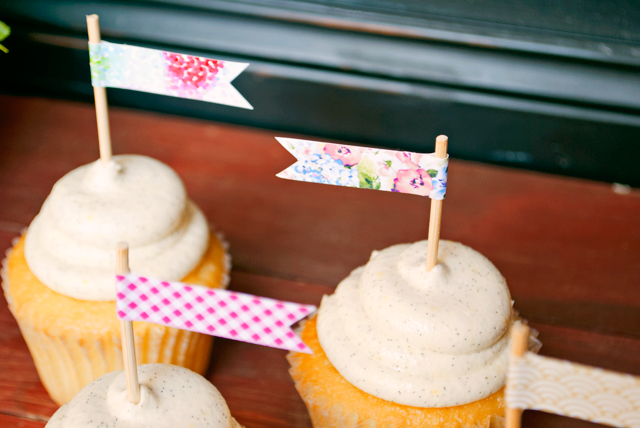 Attach the flags to toothpicks or cut bamboo skewers by folding the back edge around the pole and gluing it together. With the bunting, simply fold in half  and glue the tips together, allowing room to slide thread through the wide part.
Grab the transparent PNG file by clicking
HERE
and downloading onto your computer!
File is 8×10 in size at 300dpi.
Let me know if you use these, and share some photos too!
Linking up here, here, here, here, here, here, here, here, here, here, here, here, here, here, here, here, here and here.