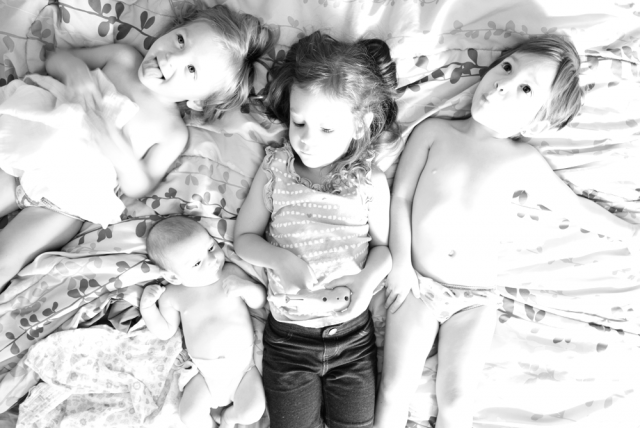 Sometimes, when I see friends post crazy, self-righteous, pro-breastfeeding propaganda I want to delete them from my feeds. Or throat punch them. Sometimes both.

Yes, I get it. You love breastfeeding. Breastfeeding is thebomb.com and the whole world needs to know the 10,000+ reasons why you and everyone else who matters breastfeeds. Go you.

Don't get me wrong, I love that you breastfeed. It's awesome, it really is! Unless you're one of the thousands of women who, for various reasons, cannot breastfeed.

Then, all that propaganda seems like a constant slap in the face. A reminder that we are inferior women. Inferior mothers. To many of you, no reason is a legitimate reason to not breastfeed.


Can't produce milk? 
You're doing it wrong and not trying hard enough to fix your malfunction!
Hurts too much? 
You're doing it wrong. Stop being a failure and try harder.
You need medication that is unsafe for breastfeeding? 
Get off that poison! This about your baby, not you.
Uncomfortable with the concept of breastfeeding? 
Just get over yourself already, because this is about your baby, not you.

Honestly, though, instead of feeling happy that you are doing something wonderful for your baby, I'm getting rather annoyed at the way you keep shoving it in my face and pretending like it's not completely condescending.

Yes, I am fully aware that I could be 40lbs thinner, never have to workout, have ten tons of unprotected sex and never see Aunt Flo again if I breastfeed. But really, when I see the things you post, I have to believe the only reason you breastfeed is to agitate the non-breastfeeders, as well as the crazy people who actually do think breastfeeding is evil.

You do realize the anti-breastfeeders are in the minority, right? And that I don't NOT breastfeed because I think it's an abomination? 

Is it too much to ask for you to tone it down, and show some humility? Some understanding? A little bit of respect?

I'm on my 4th child now. I stopped trying to breastfeed all together after another failed attempt, and a lot of heartache, with my second daughter. Of course I'd love to breastfeed. To not have to purchase super expensive formula, or to have diapers that smell like rainbow skittles instead of raw sewage. You make me aware EVERY DAY that I'm doing this child-rearing thing all wrong and that my kids are going to grow up to be idiot heathens because only breastfed babies are smart. I get it. I sooooooo get it.

Do I regret my decision? Not in the least. 

You cannot possibly imagine the insane amount of mental anguish I went through when I failed to produce milk for my 1st child and was repeatedly told by other mothers that I was just not trying hard enough, rather than embracing me and helping me move forward in a new direction. Instead I plunged into a depression that left me wanting to throw myself into traffic because I apparently didn't deserve my child.

I was equally frustrated when I failed again with my second child. But that time I managed to alienate myself from most other mothers to avoid the inevitable looks of disdain as I pulled out a bottle instead of a boob.

You breastfeeding moms get that you treat formula moms worse than the general population treats your public breastfeeding, right?

I was pregnant again a mere three months later and the massive hormone overload put me into a depression so deep I had thoughts of doing harm to my kids. I could even see myself doing absolutely unspeakable things and they terrified me. But I was off my medication because I kept thinking I had to try breastfeeding again.

I finally realized how stupid I was. 

I'm not being a terrible mother by not breastfeeding. I'm being a terrible mother by not taking care of ME.

As soon as I realized that, I put breastfeeding in a box in the back of the closet and went straight to formula with my third daughter while staying on my anti-depressants. I was now a HAPPY mom. A mom who could engage her children in activities rather than lay on the couch for endless hours crying, tired and cranky and sore. I enjoyed those first months now instead of hating them, hating myself.

My fourth pregnancy was even better. I stayed on my meds 100% of the time and went straight to the bottle. I'll never look back and regret it.

You shouldn't try to make me regret it.

Do I try to make you regret breastfeeding? Do us formula moms need to start posting about all the ways formula feeding is the best ever zomg? Do we need to shove it in your face on a daily basis how we're totally getting it right all the time cause we're awesome?

No, because that would be rude. I don't like being rude. I'm not self-righteous, I'm humble. I just do my thang and get on with my life.

I kind of wish you would too, Breastfeeding Mom. Because the more you post about how you are the shiz, the more I start believing you're just an arrogant punk trying to undermine the motherhood experience for the rest of us.

Please stop. We're moms, and we're in this together, I promise.

Sincerely,
Formula Mom