There were some GREAT entries for last week's photo challenge, and I was super excited to be able to look at them all. You guys rock.
The winner of the Eyes photo challenge is Shelly! 
Look at those gorgeous eyes, and that super cute expression! This little man is going to be breaking hearts someday!
Yay Shelly! Grab your button and show off your awesomeness!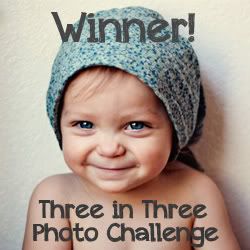 The winning prompt for this week's photo challenge is SHADOWS! Get clickin' guys.
I cannot wait to see your photos; the linkup goes live on Thursday!