Hello!  I am linking up in the Fall Followers Fest, but this is also a great opportunity for me to really introduce myself to a lot of my new followers!
I started this blog last September, but I've been blogging for almost ten years now.  I created this blog to find my way back to the writer I used to be.  Back in the day, I wrote stories about things like…how
a crazy horde of "folding" spiders tried to kill my cousin and I
(totally true, I swear!) while we were fishing.  I also wrote a lot of brooding poetry, because I'm sensitive and incapable of sharing my feelings in real life situations.
I'm an artist at heart.  I don't talk much about it, really, but I love to draw (in high school I was especially into drawing manga like Sailor Moon, Fushigi Yuugi, Peach Girl and Tenchi!), and one of my favorite mediums is charcoal, especially white and gray on black paper.  Of course, now I spend more time cultivating my artistry in jewelry for my shop, so that I can help support my family.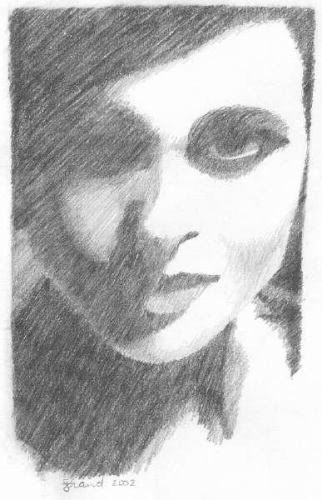 Rough sketch, HBK, 2002
Here are some random things you should probably know about me:
I have no degrees and just a little bit of college under my belt, but I am a former member of the United States Air Force.


I once put a crazy chick out with a choke-hold I learned in the USAF.  Bitch took out a chunk of my hair!
I have severe issues with parking.  If you park in my spot, I will get angry, and then I will most likely leave a kind but stern note on your car informing you that you should park elsewhere.  After that I will confront you and make you feel like you are unworthy to walk this planet, let alone park in my spot.
See?  I have parking issues.
I once cut off a finger in a fold-out couch bed.  I'll let you imagine how I managed that.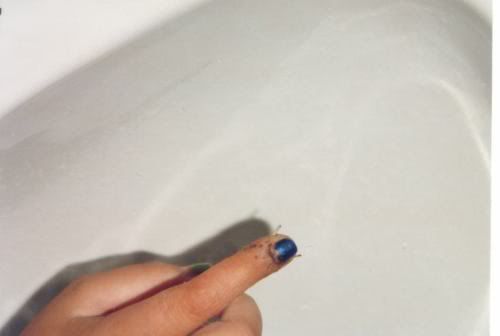 We called it Frankenstein Finger, cause of the pins sticking out.
I have consistently worked since I was 14 years old (is it even legal to work that young anymore?) until I had Afton, and now the thought of going back to work gives me massive anxiety (and gas).  When I was 14, I worked the front desk of a hair salon and I got to tan for free, which was pretty freaking awesome.
I get annoyed when people spell words incorrectly and use improper grammar.  I'm not perfect, and sometimes I use bad grammar on purpose, but there is a huge difference.  Laziness is no excuse for stupidity!
In case you couldn't tell, I get annoyed easily, by pretty lame things.
Some nitty-gritty:  I drink, I swear, I've done drugs (in the past), I'm tattooed and formerly pierced to high-Heaven.  I don't think it makes me a bad person or a lesser parent.  In fact, I think it makes me an overly qualified parent, because I can deal with unique situations (been there, done that, yo!).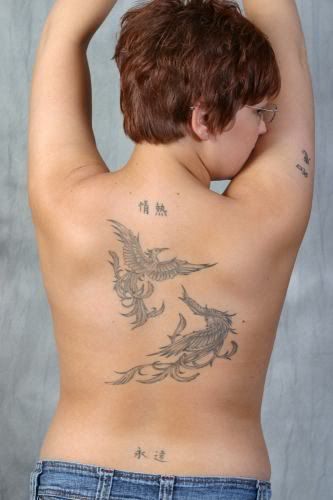 Circa 2004, Socorro, NM.  I'm in "soft"-cuffs hanging from the ceiling, by the way.
I once ran into the narrow edge of a door so hard I broke the glasses right off my face and knocked myself onto the floor.
I am terrified of storms.  I also wanted to be a storm chaser as a kid, even knowing how scared I was of storms.  My best friend can attest to this when one night in the trainee dorms the tornado sirens went off and I flipped out because I hadn't properly unlaced my boots so I could not jump into them as regulation required.  What?  I liked my shiny, super-polished boots that I slaved over, and untying them would ruin it.  Duh.
I have played the violin since I was in 3rd grade.  That makes me feel kind of old, but kind of cool.
I am only ever able to be funny by complete accident.  So you should get used to super lame jokes and stuff only I laugh at because I crack myself up…CONSTANTLY.
Oh yeah, and for you newbies out there, I guess I should let you know about the ME now: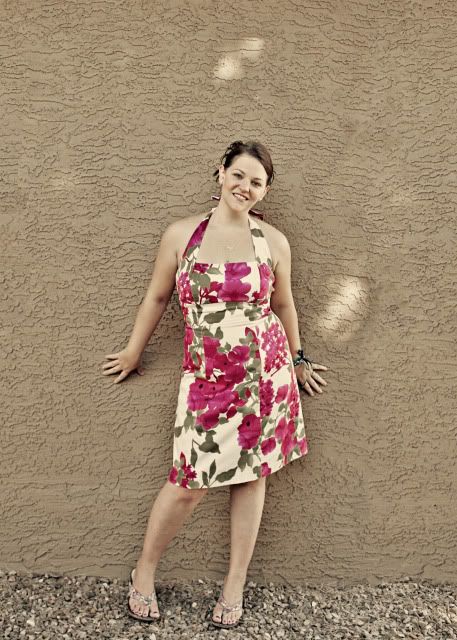 Tada!
I'm Karly, 28, a Cancer, with a husband and three daughters who are all less than three years of age.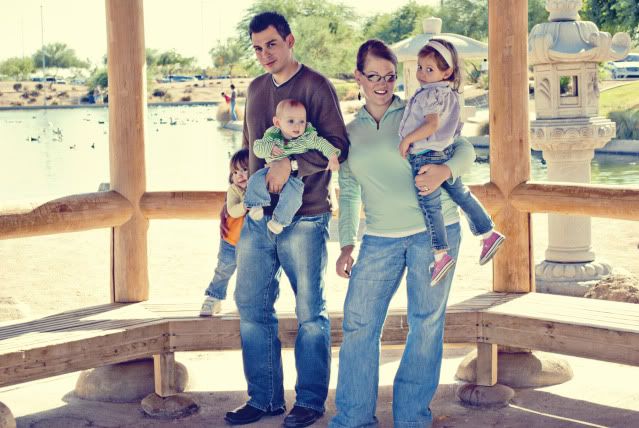 Us!
We live in Arizona, where it's sunny 99% of the time and I absolutely hate it!
I'm a gloom and doom kind of gal.
Or snow.  Snow is good.

My daughters are awesome, they are my life.  Rudy would like to have a boy someday, but I am fairly certain that scar tissue has destroyed my other fallopian tube now (the first was destroyed sometime after Delaney was born and after I became preggo with Vivi), which makes getting pregnant pretty much impossible.
I spend a lot of time talking about what's on my mind, usually the things that drive me crazy or make me laugh.
But!  I do like to share, and so here is a recipe!
Beef Empanadas
I always start with fresh salsa.  I never buy salsa because I once got sick off canned salsa.  Never got over it.
So throw some tomatoes (2), red onion (1/4), garlic clove (1), shallot (1/2), cilantro (handful), serrano pepper (1), lime juice (1/2), kosher salt and pepper in a food processor and let it rip!
It's pretty.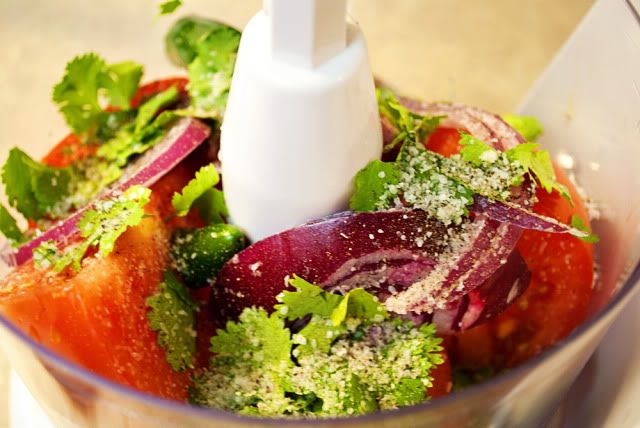 In a skillet, brown 1lb. ground beef, then drain.  Sauce it up with my super awesome Taco Seasoning.
Now this is important.  You cannot use store-bought corn tortillas for this.  Go buy some Maseca, which is ground corn masa for corn tortillas.
Follow the instructions on the package to make the dough (all you add is water and salt, waaaaay easy), then press out some tortillas with a tortilla press or smash them out between two heavy books with waxed paper.
Load the tortilla up with shredded cheese and some ground beef, then fold and pinch the edges together to make a little meaty pocket of goodness.  The tortilla shown above it over-stuffed, so use less, unless you want to piss yourself off.  Then go ahead.
Throw the beefy meaty pocket of deliciousness into a pot of hot oil (I recommend heating canola oil to just over medium to prevent burning), and let it fry until it is golden brown and crispy.  Then throw it on a plate with whatever goodies you're serving and chow down!
I find that most places serving empanadas serve them with a side of cheese, which is weird because they already have cheese in them.  So I serve them with salsa and a puree of black beans with avocado, seasoned with salt and pepper.
So!  Now you've gotten to know me a little bit, so say Hi!, because I want to come visit you and get to know you as well!