I had three kids in three years.
Technically, I had three kids in 2.5 years.
Growing up, I knew I would never marry or have kids.  It just wasn't my thing.  I wanted to work and have fun and do anything and everything at the drop of a hat.  And for a long time I did exactly that.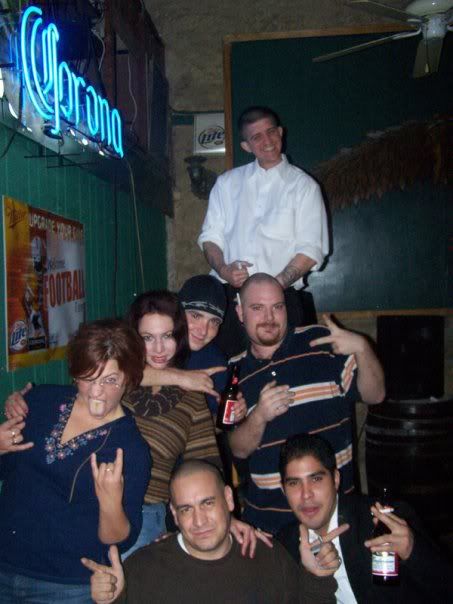 Working at The Eagle's Gulch, hole-in-the-wall bar off the Riverwalk in San Antonio, TX.  I'm the girl in front.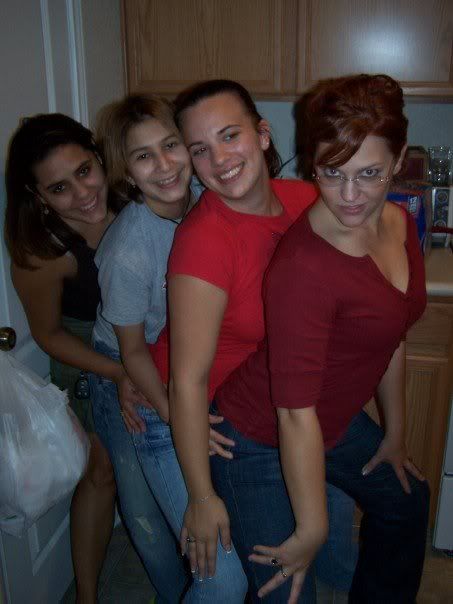 House party with Rainforest workmates in San Antonio, TX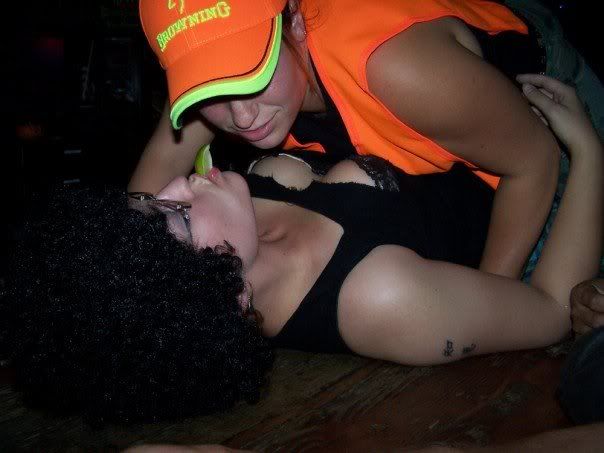 Halloween body shots at Coyote Ugly on the Riverwalk.
But that's not what this is about.
Now I'm married, with three kids.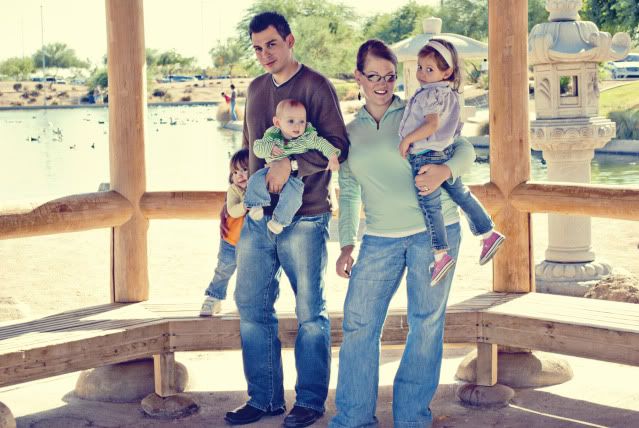 After becoming pregnant twice while on birth control it was discovered that I "naturally super-ovulate".  So my body just pumps out the eggs regardless of hormones or anything else.  Hence the BAMBAMBAM Thank you Ma'am kids.
It seemed weird to me, why did it just happen all of a sudden?  Lords knows I was doin' the horizontal mambo for years before I got pregnant the first time, so what gives?  No one knows.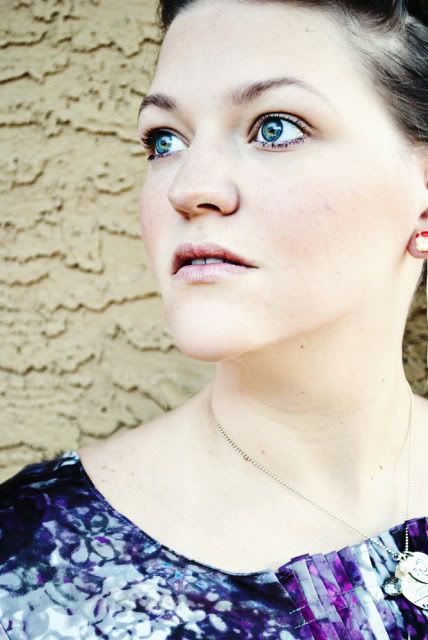 During my c-section for Vivienne (Baby 3), my doctor told me that one of my fallopian tubes was completely crushed by scar tissue, and that although he managed to remove the scar tissue, it was unlikely that the tube would ever work again.
I was kind of sad and kind of happy.  I certainly didn't want to get pregnant right away again.  I wanted another kid, very much so, but in a couple of years.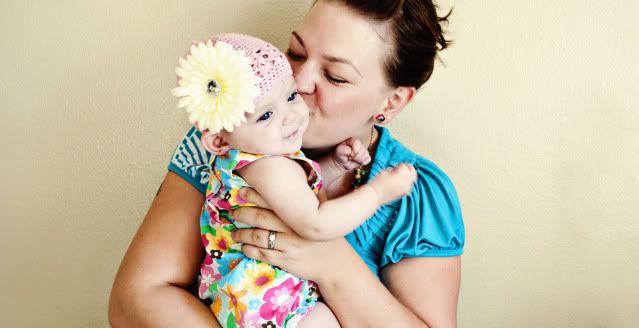 But now it's over six months since Vivi's birth and I have not had a period.  And I'm not, nor were, breastfeeding.  Vivienne was strictly bottle, and all the research suggests that women who don't breastfeed get their cycles restarting far faster.  Obviously, even though I DID breastfeed the other two, my periods still came back rather quickly!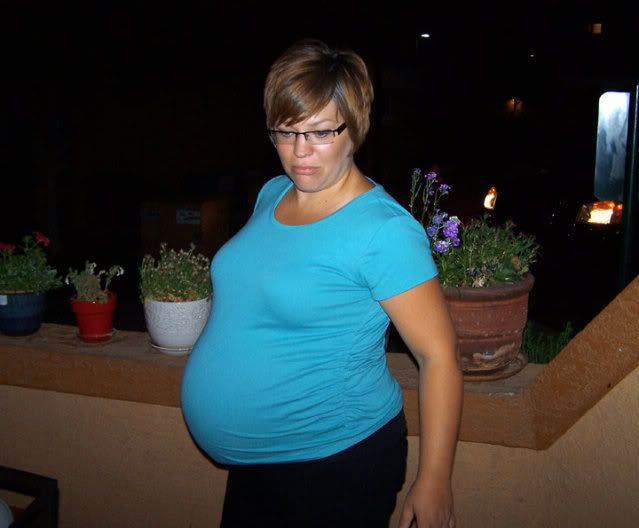 8mo. pregnant with Delaney.
And it's not just that I don't have a period.  
I have nothing.
 No feeling of ovulation, no feeling of fluctuation hormones, bloating, nothing.  It's like everything
down there
is…
dead.
 And I've even done two cycles of the hcg diet
(hcg is what the body produces while preggo)
, which can stimulate super-ovulation, but even then nothing happened.
Friends are telling me that I should probably see the doctor about it, but since
I no longer have health insurance,
it doesn't make much sense to see one when I honestly feel perfectly fine.  I'm just….
nervous?
 I don't know, I've taken like ten thousand pregnancy tests to make sure that I'm not actually pregnant.
I want to know what's going on inside my body.
 Are both of my tubes crushed now?  Did my body ties its own tubes?  I think I may be more upset that I don't know if I even have a choice any longer.
 I want my choice,
which is why I didn't tie my tubes after Vivienne was born.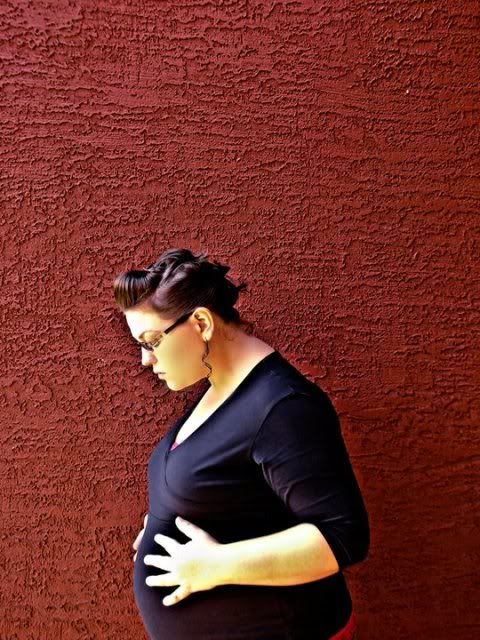 4mo. pregnant with Vivienne.
Maybe my body is telling me something.  Maybe
God
is telling me something.
I can still be sad, though.
I figure if I make one year without a period, I'll see a doctor regardless of my insurance status.  Gotta make sure there isn't a giant tumor growing in there instead.
Does any of this even make sense, or are my fears completely irrational?  Either way, it gives me a new-found respect for the process and makes me cherish the moments more, because I may not get the chance with another child.