Thank you, Marpac, for sponsoring this post.
I never realized how much I took sleep for granted until I had kids.
And as further punishment for sleep-abuse, I had four kids consecutively.
Thank you, Universe, for that.
Sometimes, I fail to remember what sleep feels like as I stumble around in a half-vegetative, zombie-face state.
Each daughter has presented her own problem when it comes to sleep. Afton, who was once a pro-sleeper, is now prone to night terrors and has an extreme sensitivity to unusual noises. Delaney is the best sleeper now, but she used to be an all-night feeder. Vivienne refuses to settle down to sleep and Charlotte is a mixed bag: sleeps great one night and wakes up repeatedly the next night.
You would think after nearly five years of sleeplessness that I'd be used to the lack, but I'm not. I'm an eight hours kind of girl.
For me, it's all about finding balance. When's the right time to head to bed? What's the best amount of hours to get in before the inevitable wake-up? How to get back to sleep faster?
These are all questions that never even came within ten feet of me before I had kids. I could stay up until 3am and get back up at 7am without a single hitch in my get-a-long. Coffee be damned, I had more natural energy than I could shake a fist at, but now I'm lucky to make it through four hours without needing coffee hooked straight up to my vein.
So, how do I find the balance?
Enter the Dohmie.
I've been familiar with the concept of white noise being helpful with sleep issues, and I had even invested in white noise apps for my electronic devices, but those were for me, and I had no solutions for my girls and their sleep problems.
The Dohm is small and lightweight and a cinch to use. It has an on/off button and several adjustable levels of sound. There is a high and low setting on the button itself, and from there you can twist the side panel or the top piece to adjust the actual pitch and tone.
The sound itself is simple enough-the gentle rushing of air, or shush sound-and runs on a seamless digital loop, so you don't get caught up listening for a specific tick in the sound like that which can be found in lesser quality white noise devices or apps.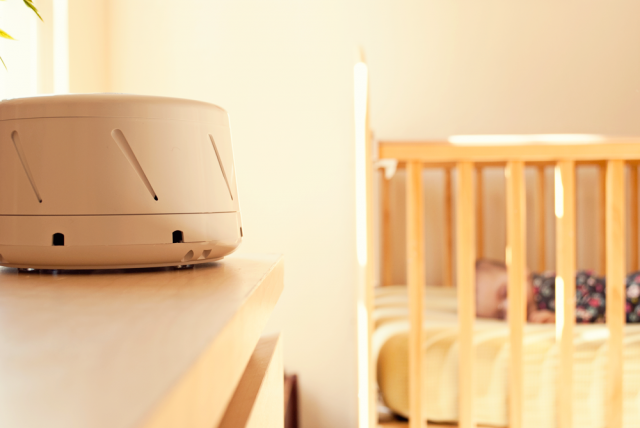 The
Dohmie
has been amazing for us because it not only has helped Charlotte sleep for a longer period of time at night, but it also helped us establish a better nap routine with her. Instead of several, short naps, she now goes down for at least two hours twice each day.
Can you imagine how much more I am able to accomplish now?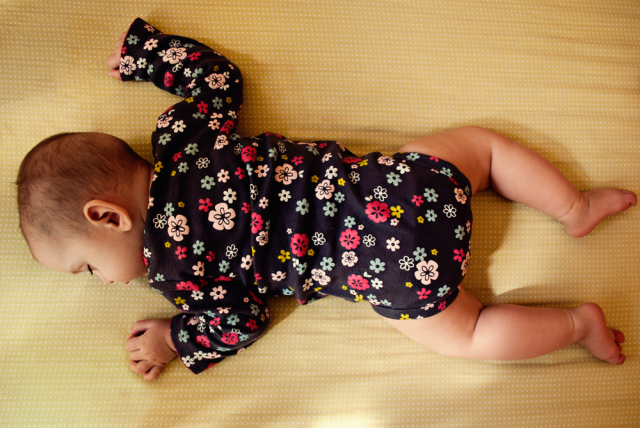 As a double-plus bonus, it has helped Afton sleep better, since she shares the room with Charli. She also loves having charge of it, claiming she needs to turn it on for her sister, but really, she falls asleep within minutes, which has been such a blessing.
With the holiday season upon us, it's never been more important to have all those pesky sleep problems under foot, and with
Dohmie
, we're getting some serious sleep.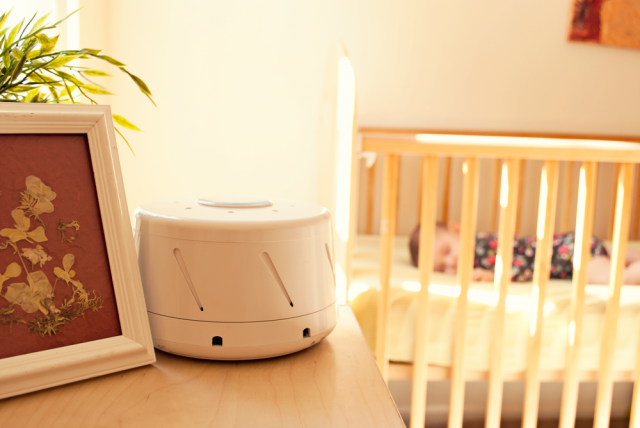 Is your family plagued by sleep problems? Tell me about them!