When it comes to hair, I am totally in the dark.
For over 15 years I had pixie cuts, and before that I still had short hair, or permed hair.
So knowing what to do with hair that is anything but what I just listed is pretty much non-existent.
For Christmas I got a hair wand, and I was so excited!
I was finally going to be able to do something more with my hair than just put it up in ten thousand bobby pins.
I thought I would show you the before and after of my first (laughable) attempt at curling my hair.
Here is my hair in its most natural state after a good wash and towel dry.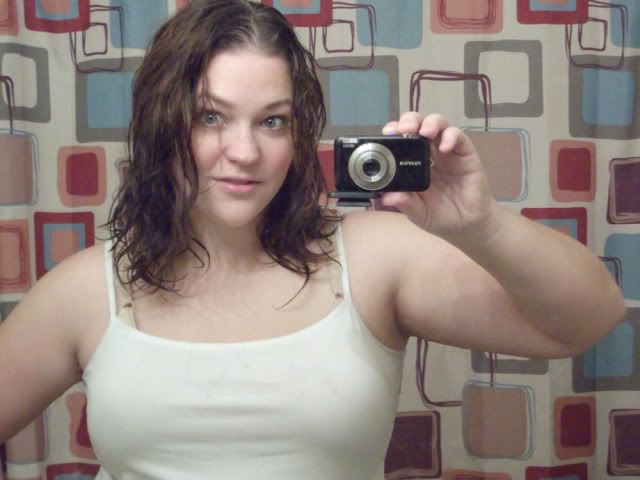 If I let my hair air-dry, it will turn out mostly straight, so to keep some natural curl, I use Aveda's Confixor.  I love Aveda.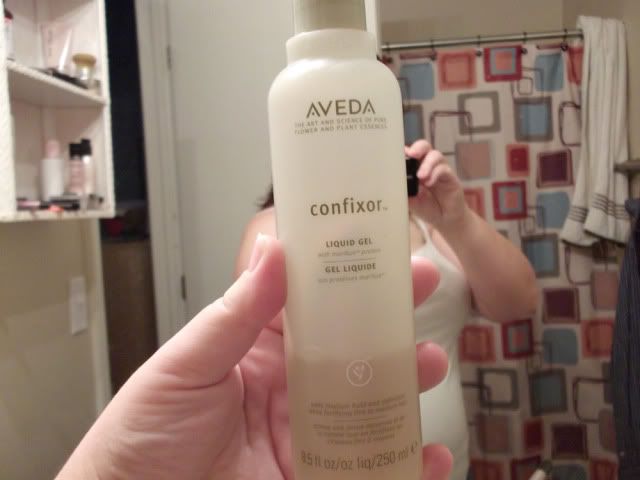 I actually fully blow-dried my hair, so it's straight and fluffy and a little crazy, kind of like me.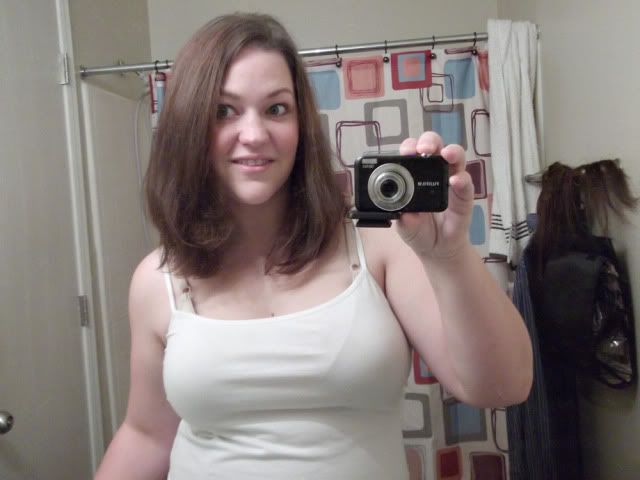 Do you like my clip-in hair extensions hanging on the towel rack over there?  Ha.
Here is my hair wand!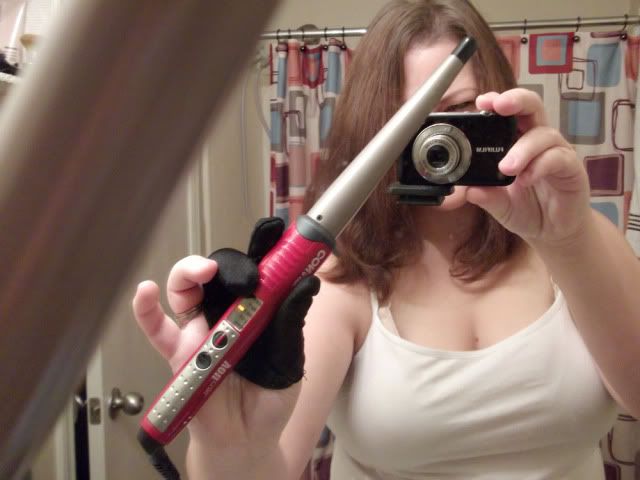 It has four different temperature settings, and for my first attempt I used the second (medium) setting.
Here is how it came out: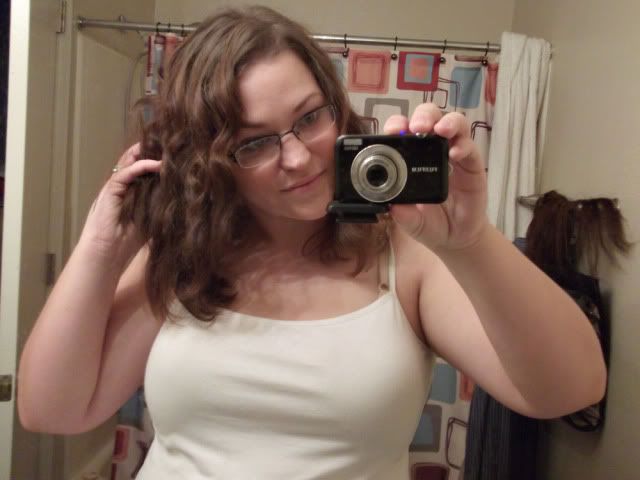 Yeah, I know, it looks, well…it sucks.  Ha.  But the instructions said it would take some practice, and the instructions were right.  Stupid instructions.
I ended up playing with it for another 30 or so minutes after these pictures, and figured out that I definitely need to use a hotter setting, so I moved it up to the high (but not highest) setting.
If you noticed in the hair wand photo, I am wearing a weird little glove.  It is supposed to help keep you from burning your fingers off, and while great in theory, I absolutely hated the glove.  I just couldn't feel my hair well enough and ended up constantly losing my grip and having to re-wand my hair.
I am pretty sure I will use the glove in the future, but for billiards instead (huzzah!).
Today I got my hair trimmed and I used the wand on a hotter setting and without the glove and I got a much much better result!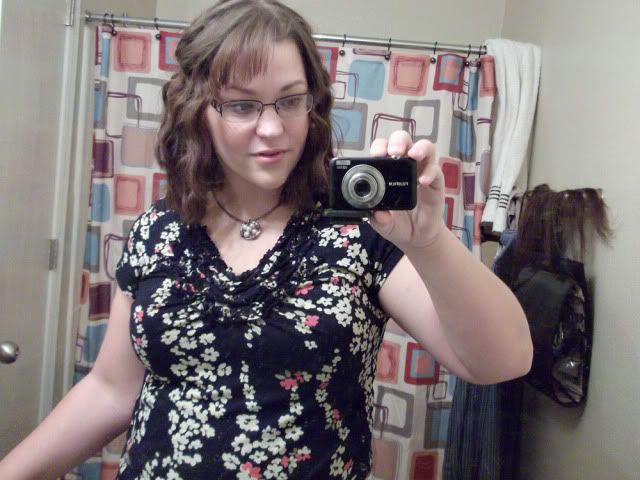 Please do not mention my bangs, I am still kind of upset about the whole thing, which is ridiculous, because the same thing ALWAYS happens when I ask for bangs.  I am a dumbshit about bangs.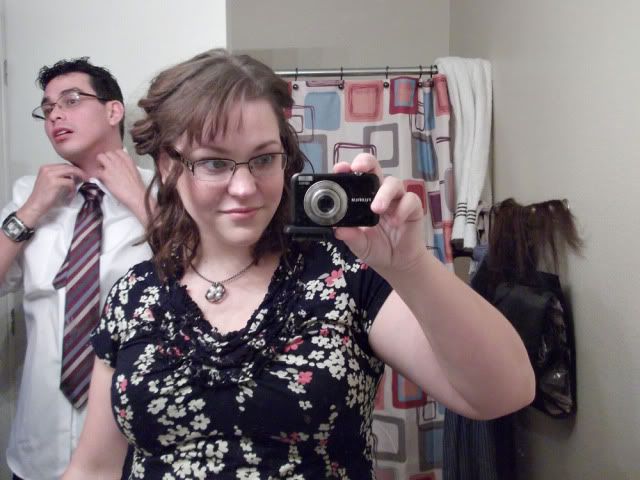 Hubs is getting ready for work behind me.
So anyway, I think slowly but surely I will find my way with this hair wand, but I would love to hear any tips and tricks you guys have for me in the hair department, because learning how to do anything with my hair is like teaching a child read: super slow and frustrating as hell.  But eventually I will get it.
Happy Tuesday, folks!