I am so excited to be participating in my first Insta-Friday!  Rudy and I both got iPhone 3s for Christmas from his mom (which you guys won't understand how completely weird, random and surprising that is), so now I finally get to join the ranks of all you iPhone-toting Mamas out there!
Here is a look at my first week in instagrams!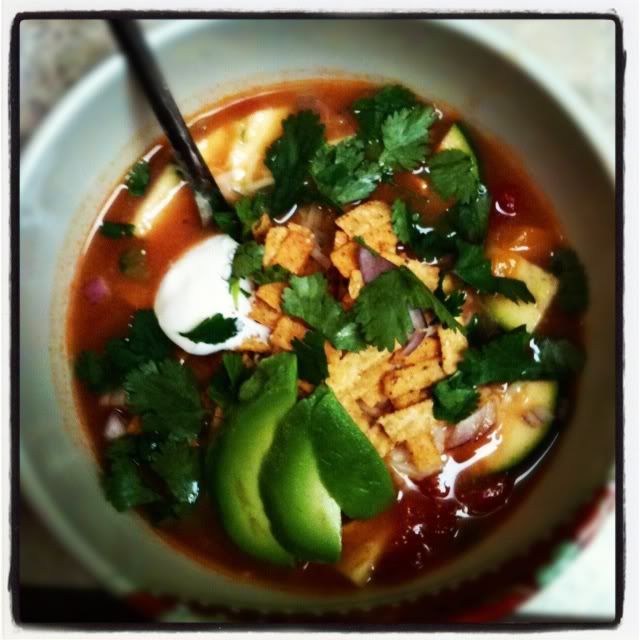 Chicken Tortilla Soup.  Omg, probably the best meal I have ever created!  I will posting the recipe next week!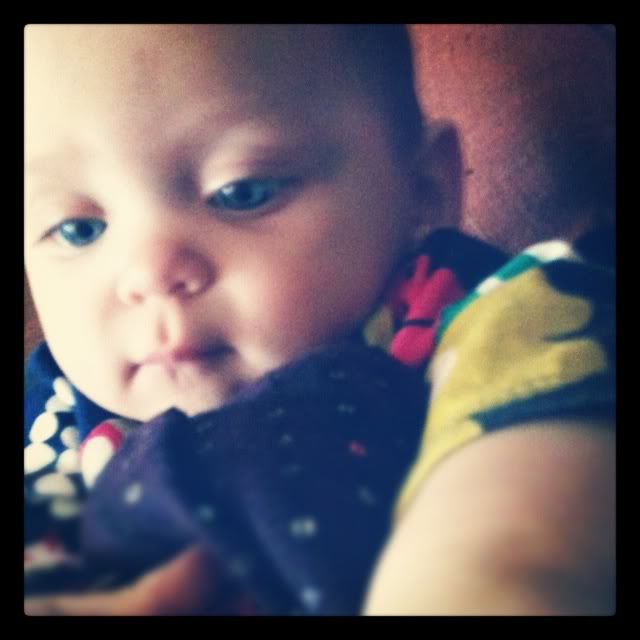 Vivienne determined to eat my scarf.

The girls meet Santa at GMann's in Mesa.  Vivi was not a fan, and had a kung fu grip on his beard!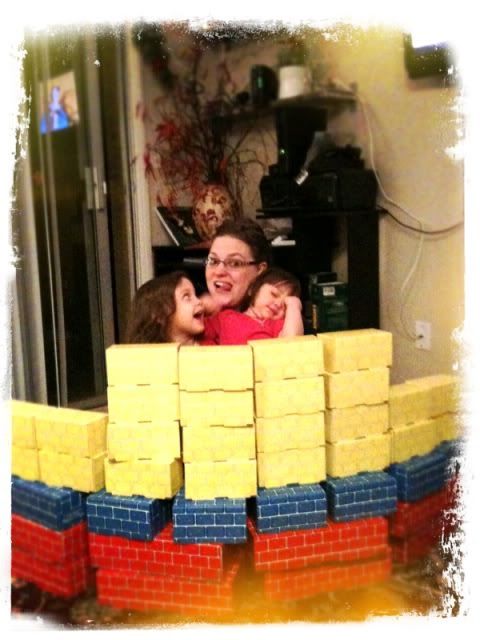 Fort Gomez and its fearsome guards!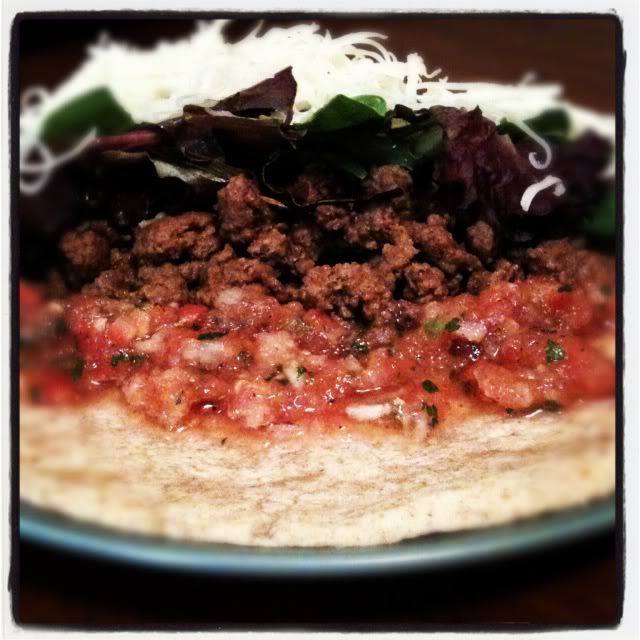 Whole Wheat Tortilla Beef Tacos with Homemade Salsa!  Yummers.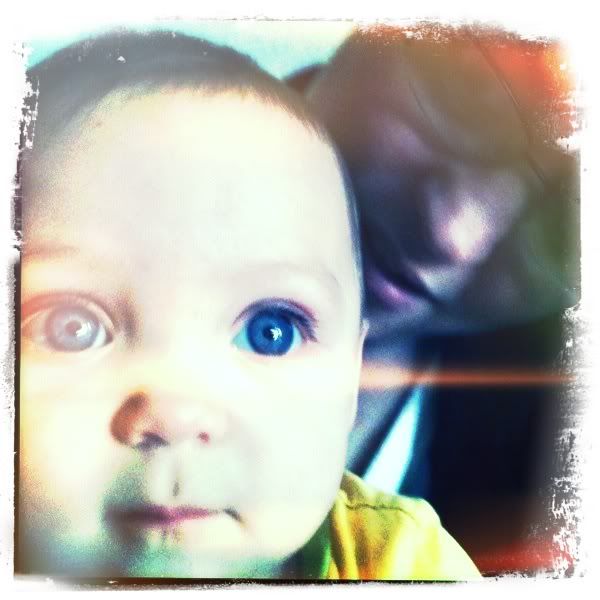 Vivienne and her beautiful blue eyes.
And finally, we have Gramps reading some Dora to the girls.
Follow me on instagram! username: threeinthree