I don't know how many of you are familiar with
Ashley fromThe Shine Project

,
but if you aren't, you definitely should get to know her.  She is an amazing woman with an amazing
mission: to raise $20,000
in scholarship money for inner city high school kids here in Phoenix, AZ, to go to college.  Ashley is a one-woman army of awesome and her writings are very inspirational and positive and make me feel like I can do more too.
Last weekend a group of fellow bloggers and I helped Ashley make decorations for the upcoming
Shine Project Event
in October to raise more money for the scholarship fund.  I taught a few of the ladies how to make paper pinwheels and tissue paper poms and a few others worked on mod podge projects and all sorts of cool and creative things.  It was a blast, and I was so honored to finally meet the lady behind The Shine Project, and honored to meet fellow bloggers as well.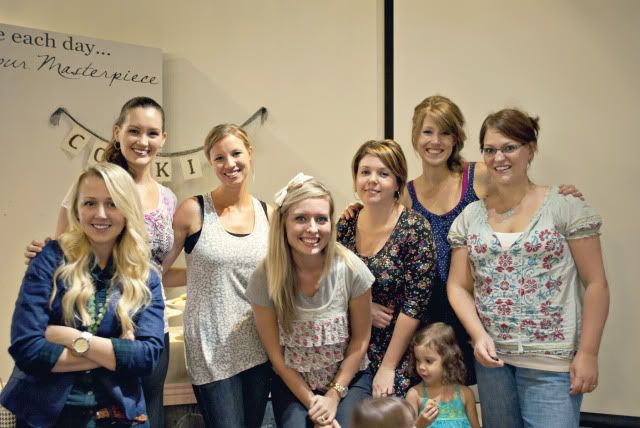 Awhile back I had pledged to do a
Change4Change
jar, but the financial problems my family ran into recently had caused that pledge to be on the back-burner.  I didn't like it, but I really had no choice because we of course had to pay for things like
electricity
and
food
, and it very literally consumed almost every penny we had.  But I still wanted to do something for Ashley.  So when I found out there would be a silent auction at the event I told her I would donate a trio of necklaces to the auction.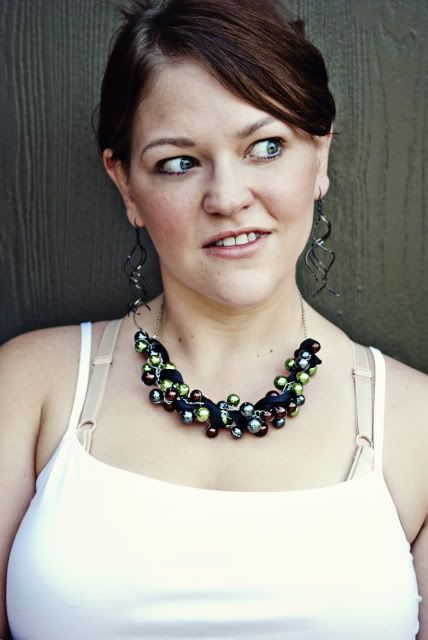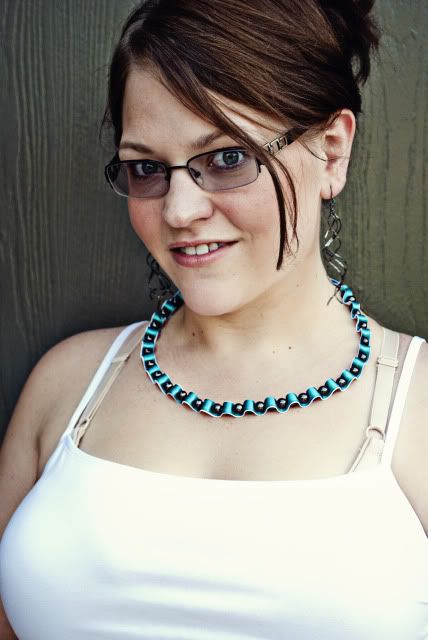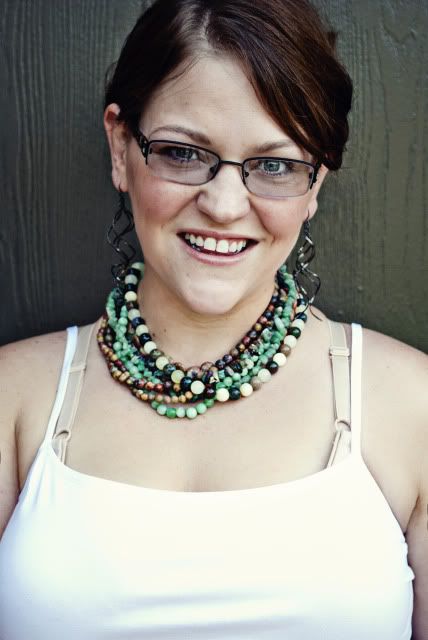 I worked very hard on the pieces because I wanted them to be very special for this event, and I even made a super special necklace just for Ashley, because a lady who works as hard as she does deserves something special herself.  It's the least I could do, really.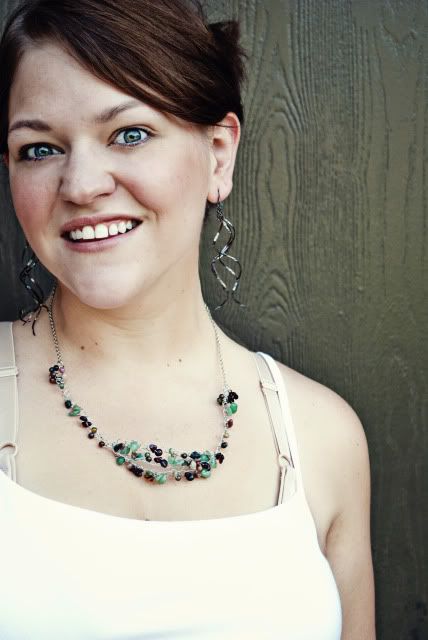 If you live in the
Phoenix area
, you should come to the event, check out the
RSVP
link on for all the details.  And get to reading her blog, too, not because I said you should, though.  Read it because she inspires something inside you to be the best
YOU
you can be.
On a side note, the other day Rudy and I were on a marathon cleaning event because the weather was great and we could air out the house.  I was standing in the living room sipping some coffee when I noticed a woman in the parking lot staring at her van which was propped on a tire, the flat tire that was no longer attached to the vehicle.  It didn't take long for me to realize
she had no idea what she was doing
when she kept moving the jack to different places while pressing a phone to her ear with her shoulder.  Another woman approached but didn't seem to know what to do either, so I sent Rudy out to help them.  He changed the tire in less time than what the two ladies attempted to do it in.  They were grateful and Rudy smiled and we all got a dose of good karma.  It was a little thing, to us anyway, but it may have been something bigger to her.
And now I think the karma was repaid, because I found myself stranded in Tempe this morning with a van that refused to start, no phone, only enough cash to buy gas to get home and almost no tools.  Strangers let me call my husband, found jumper cables and jumped my van and helped to ensure I was able to get gas without the battery dying again so I could get home to the other side of the valley.  It was a scary moment turned good.
Take a moment to check out my new shop!