Thank you, RoseArt, for sponsoring this post.
Sometimes I wish I could be a child again.
Not simply because I'd like to lose all the responsibility of being an adult (though it's definitely high on my list!), but rather, I'd love to be able to see the world through those new eyes again.
Everything seems so concrete as an adult. An apple is red, sometimes green, but never blue. Bees are yellow and black, but never purple and pink.
An orange is orange, but never banana.
Unless you're a kid. With limitless imaginative potential, it's so so important to nurture the creativity of children.
I went deaf went I brought home
RoseArt's Extreme Air Brush Studio
; that's how excited my kids were when I walked through the door with it. They adore drawing, coloring, writing, tracing, you name it, they love it.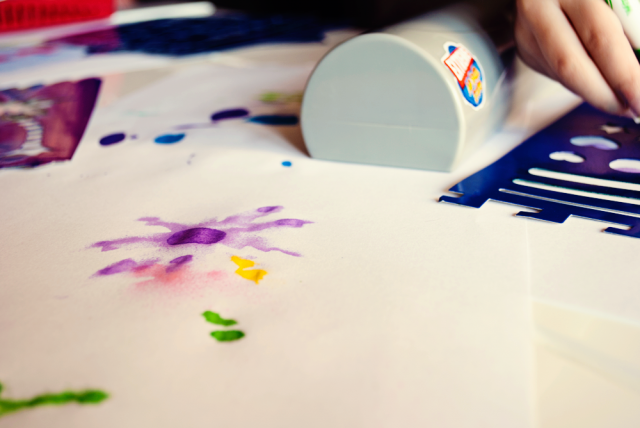 The kits comes with a nice set of super-tip markers and stencils that help hone your skills when using the air brush, and I really enjoyed watching the girls experiment with pulling the wand back from the paper and then bringing it in close to see the difference in the spray. It can be a little messy, but it's washable, so get messy!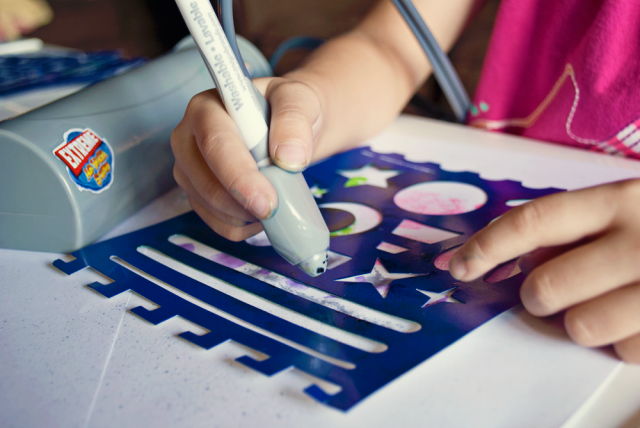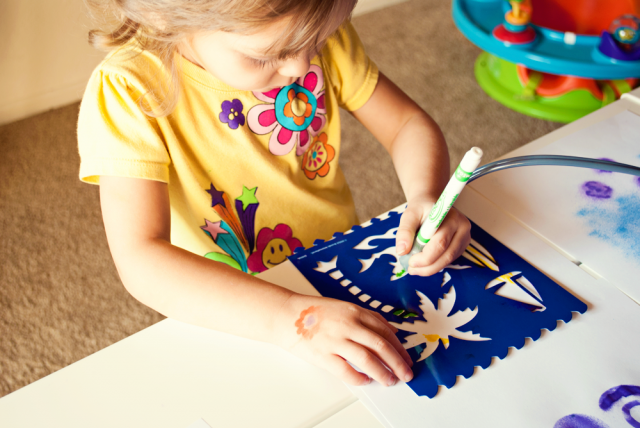 The kids picked up on the process so quickly, they literally tried to push me away so they could get to creating fun pictures. Seriously, it's so easy, just check out the one minute video below to see how it works.
Normally when I bring home something that requires the kids to take turns, fighting always erupts.
Patience is hard-learned for a kid!
But the cool thing (and I didn't think of it, ha) is that when one girl was using the air brush, the other two quickly started picking out the markers and drawing with them on their own. They started creating secondary pictures on top of their air brush creations, and they marveled at the different look.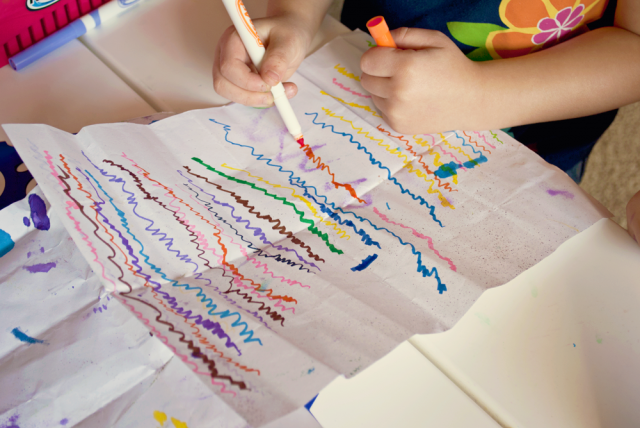 I kind of marveled at it too.
Afton created pink air-brushed trees then Delaney drew green unicorns standing next to them. They sprinkled red stars around them and then Vivienne added an air-brushed yellow surfboard to the mix.
It was a crazy tropical island all up in this hizzie.
Word.
This morning the girls woke me up begging me for breakfast, but I was dragging my feet, so I suggested some play time with the
Extreme Air Brush Studio
. After about 30 minutes I was finally awake, so when I asked the girls if they were ready for breakfast, I was
not
prepared for the unanimous and resounding
NO!
I received from them. They were far too busy having fun, and you know what? I didn't mind it at all.
In the end, they took their new creations and turned them into special letters for Santa.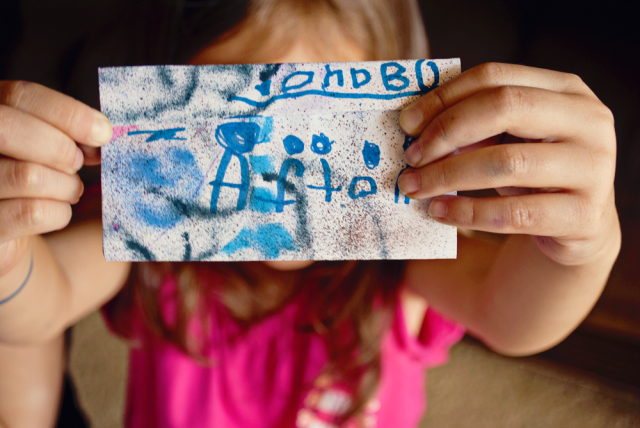 IonDBO is apparently how Afton spells "santa" by the way.
Watching the girls stretch their imagination is always such a pleasure, although sometimes I have this horrible adult urge to correct their designs.
No, Afton, the leaves are green. 
Delaney, can you color the sky blue please? 
Vivienne, trees are brown, not red! 
I need to explore my childlike creativity right alongside my daughters, because although grass is green, water is blue and clouds are white, that doesn't mean it has to be.
If you have a little artist in your house, then you should consider grabbing RoseArt's
Extreme Air Brush Studio
, it makes a wonderful gift. And. And! There is going to be a mega huge deal on the kit for Black Friday, which I will announce via
Facebook
and Twitter as soon as I get all the details.
While we're waiting for the news on this awesome deal, you can enter the massive
sweepstakes
 going on over at
RoseArt's Facebook Page
 to celebrate their 90th Anniversary! There are two weekly winners and there will be one grand prize winner who'll get a whopping $1000 Visa Gift Card.
I was compensated for this post by its sponsor, RoseArt. All opinions are 100% my own.