We're hitting the third trimester in this household and it couldn't come fast enough. Out of all my pregnancies, this one has been the strangest in that it's nothing like my previous three.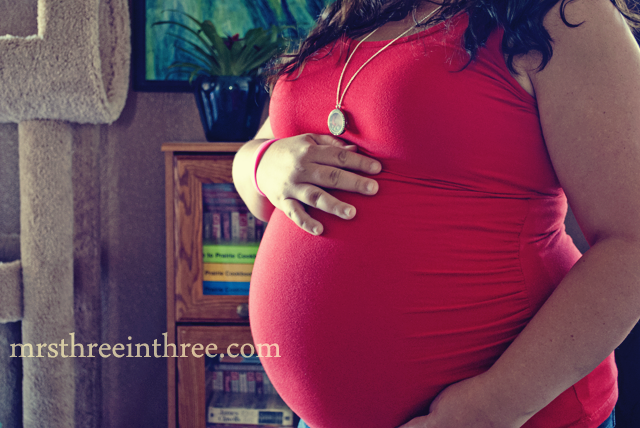 There was even a moment when we were all certain this little girl was going to make an early entrance, but she has since changed her mind.
I lost 10lbs at the beginning of this pregnancy and I've only just recently returned to my "before" weight, which has me thrilled for many reasons. One, because I'm not swelling like a beached whale as I did in my previous pregnancies; two, because it means my eating and activity levels are facilitating weight loss, and; three, because my diabetes is finally getting under control.
I'm on insulin now, and I've never felt better. It's great being able to wake in the morning with fingers that aren't so swollen I can't make a fist, and it's great to not have swollen ankles every evening. Also, it's great to not feel like crap after every meal because my blood sugar no longer spikes all crazy high.
Plus, baby girl is measuring right on track and without any apparent physical complications from my diabetes, which is absolutely wonderful. I can't wait to meet this sweet kid, who, so far, has managed to be as stubborn as me (hanging out in bad positions and being impossible to scan via ultrasound). I want to know her little personality and just love on her endlessly, especially since she'll be my last little squishy.
It's time to move past baby-making and on to baby-raising.