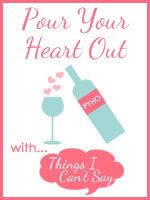 I have always had weight issues. Yeah, I'm a girl, it's inevitable, right?
But it wasn't until I reached my heaviest that I realized how absolutely stupid I was in the past.
This is me now, on the first day of my newest hCG diet round:
Starting weight of 204.8lbs. I was of course heavier before Vivienne was born, and again shortly thereafter when I filled up with fluid and almost died from pneumonia. Exciting.
I look at these photos and I'm filled with disgust and hate for myself.
I am hungry and I want desperately to eat something I cannot while on this diet.
Even the knowledge that I've already lost 6lbs since Tuesday isn't helping.
And that sickens me even more.
Back in the day I looked like this:
The first photo was taken in '03 and the other two in '06. In both instances I was between 130-135lbs, and even then I thought I was fat and disgusting. Now I look at these photos and I'm sad because I see how small I was and how pretty I was and it makes me angry that I let anyone, including myself, make me feel like I was fat and worthless.
I'd give anything to be back at that size.
But I do worry, if I get there, will I again tell myself I'm still fat and disgusting?
I hope not, but I have a very psychologically disturbing relationship with food.
Ugh.