So, this was supposed to post yesterday, but I apparently cannot read and thus entered the wrong date and scheduled this to post on Friday. Not very helpful of me, huh?
Anyway! I am so pleased to have so many people stop by the photo challenge and give feedback and vote on the prompt for this week! Yay!
If you missed out on what was going on, you can take a look HERE and HERE.
This week's winner of the Self-Portrait Photo Challenge is Lena! Yay Lena! I really enjoy this photo of her, it's very straightforward and I feel like she is looking right into me. Cool!
Whoop Whoop!
Go ahead and grab a Winner! button and let everyone know how awesome you are (even though we already know you are da bomb!).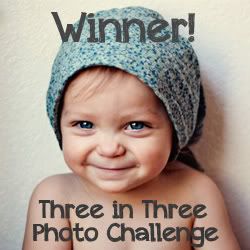 The winning prompt for this week's photo challenge is: View From Below
It was a close race, Bright was behind by just ONE vote!
I can't wait to see your pictures, the linkup will open on Thursday!