When it comes to the holidays, what does spirit mean to you?
Is it sitting in a cozy chair by the fireplace, listening to Christmas classics while the wood crackles gently in the background? Or is it strapping on a pair of skis and letting the wind whip your face as you fly down a hillside full of fresh powder?
Whatever it may be, there is always something that defines spirit for each us.
For me, it's this.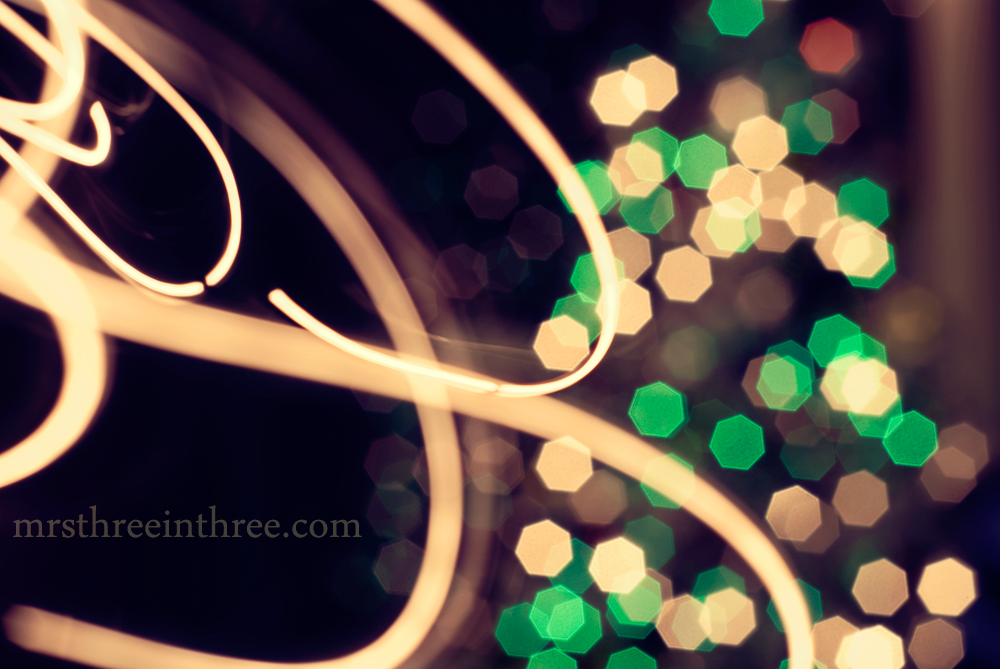 As a born and raised Minnesota girl, I always considered the snow to be that one thing that made the holidays so special, but since moving to Arizona a few years ago, I quickly learned that there is something even greater than snow that defines the holiday spirit.

It's all about the lights.
Everywhere you go, lights twinkle and glow. They're inviting and warm and always remind you that 'tis the season to be jolly. Is it possible to look at so many lights and not be happy? I don't think so!
This year has been really fun since I've infected my husband with my uncontrollable holiday spirit. Not only did he cover our patio with tons of twinkling lights, but he even strung them around the entire perimeter of the ceiling in our living room! We don't need to turn on our regular lamps anymore; we just bask in the gentle glow of hundreds of white, soft, sparkling lights.
They are the first thing I put up and the last thing I take down during the holidays, so to me, they are the definition of spirit!

This holiday season, what does spirit mean to you?
I was selected for this opportunity as a member of Clever Girls Collective, and the content and opinions expressed here are all my own.