You know I like to keep it real in this space. This is going to be one of those times, because ugh, life isn't always rainbows and unicorns with perfectly healthy meals and spotless makeup. Yesterday was bad, and I had a mommy meltdown because of it.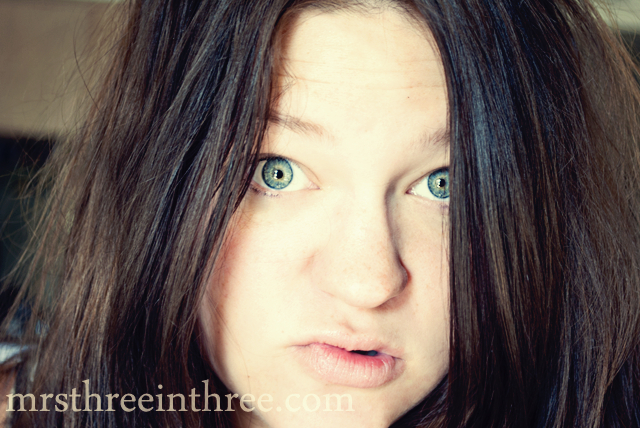 It was pretty much a culmination of things, but mostly it was the fact that the kids kept fighting, screaming, crying, and not listening to a single word I said to them.
By the end of the day I was so over it, so over everything.
I was sick of the kids misbehaving and I was sick of punishing them repeatedly to not avail. Seeing them angry and sad made me angry and sad. Like come on, really, how many toys do I have to take away because you're screaming bloody murder over your sister playing with it and not sharing? How many times do I have to spank you for purposely running in the opposite direction when I call your name? How many times do I have to fight with you just to get you to eat a meal you normally devour?
It's ridiculous. I don't like punishing my kids. Who really does? But I don't for a moment believe that just talking to them like little adults gets any results. It's never worked for me.
I was raised with discipline and was spanked when I was out of line, or had my mouth washed out with soap when I spoke inappropriately, and I turned out so normal I'm boring. So yes, I spank my kids when they deserve it, or I smack their mouths when they scream for no reason or cry wolf repeatedly. I don't like doing it, but 9 times out of 10 it works and the behavior stops.
Yesterday just wasn't one of those days. Separating the kids didn't work. Time-outs didn't work. Going to bed hungry didn't work.
I was so stressed out I started having contractions and vast amounts of pain from my pelvic separation. I eventually just gave up, went to the bathroom and cried. And cried. And cried. It was ugly and devastating. It was supposed to be a good day, but nothing went even remotely right. And it made me scared too. Scared of how things could be with four kids instead of three.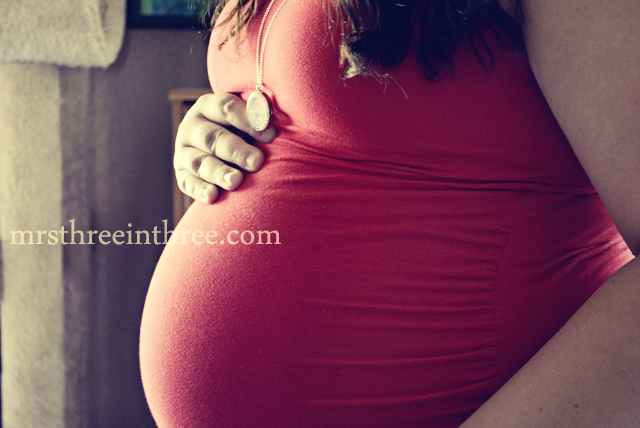 Sometimes it feels like a downward spiral. I know I shouldn't let one day get the best of me, and that I need to be a little lighter on myself and remember that I'm pretty damn pregnant and am back to taking care of all the kids all by myself all day long while running an online business and maintaining the household. I haven't had to do it all alone in almost eight months, but Rudy is back working full-time and now I am feeling wholly inadequate to accomplish everything I need to accomplish every day. I'm not supermom. I'm not even remotely organized. Instead, I'm tired, sick, in pain, and wanting a permanent break from life.
How selfish, huh?