Woo! I hope you guys are having a great time with this photo challenge. It's been a lot of fun for me since I have to go outside my comfort zone in photography, but that's the point!
The winner of last week's View From Below photo challenge is Emily!
Via
Yay! Grab your Winner! button and show everyone how awesome you are!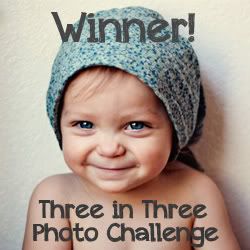 The winning prompt for this week's photo challenge is Green, which kicked butt against the others!
I cannot wait to see your photos; the linkup goes live on Thursday!