You may remember awhile ago that I did a WW on the many faces Delaney makes.
Well, I managed to compile a worthwhile addition; this time of Vivienne.
She kind of looks like a sad prisoner here…sad.
She takes after me.
Now for a little bit of fun! I've been thinking about starting a weekly photo challenge, something to get myself and my camera warmed up and trying new things. But before I spend a bunch of time working on it, I'd love to know if you guys would participate if I do it!
Just give me a quick yes or no below, it's totally anonymous!
Thank you for voting! Now link up your WW post below and be sure to mingle!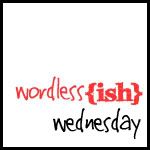 <a href="http://www.threeinthreebabiesg.com/search/label/Wordless%20Wednesday"><img src="http://i101.photobucket.com/albums/m62/kstrand630/Blog%20Design%202/WW2.jpg" /></a>