Oh, you guys. You are just AWESOME.
I was dying of laughter at some of the guesses to last week's WW.
Seriously, so funny.
I think my favorite was Joyce's comment: "He just told you he wants another child."
Ah ha ha ha, you know, that probably was the look I made when I realized I was preggo with #4.
Either that or I had a stroke.
But a lot of you were really close! Although he didn't actually do anything to my butt, that expression is the one I generally use when I want to say, "stop pokin' muh butt!"

This week I offer a more…normal photo, from the same session (I was the photographer, by the way, for those who guessed the photographer was being silly), of the whole family!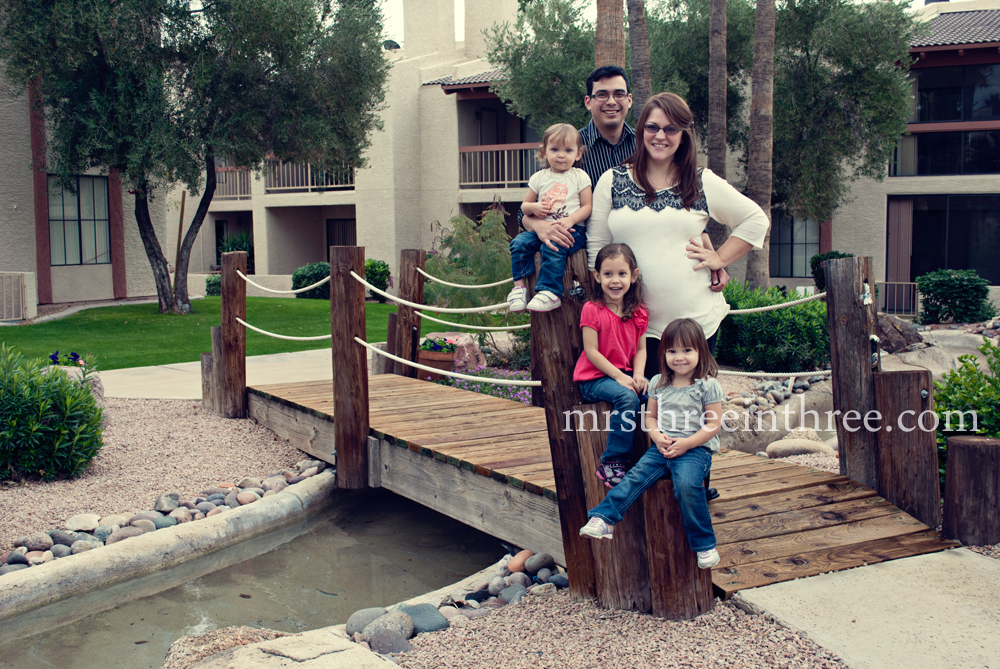 I look at this photo and I am sad, because last week Laney found my work scissors and had a field day on her bangs. They are a total loss! Maybe I will share that photo next week, ha.
Link up your WW post below and have fun!