This Halloween was the first one we've taken all the girls Trick-or-Treating.
The last time we went was when Afton was nearly 11 months old. So, four years ago.
It's hard to describe how excited the kids were for this experience, so I'll let the photos speak for themselves.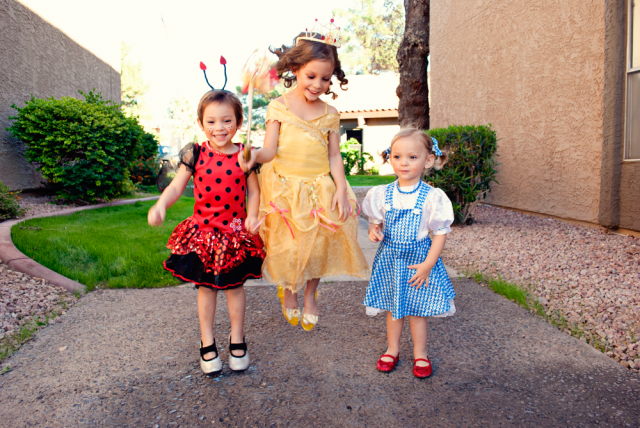 A bunch of hams, these kids are.
Do you celebrate Halloween?
Link up your WW post below and get hoppin'!