Saturday was spectacular down here in Mesa. It was mostly sunny and a perfectly perfect 75 degrees.
So we took the kids to the park for a little fun!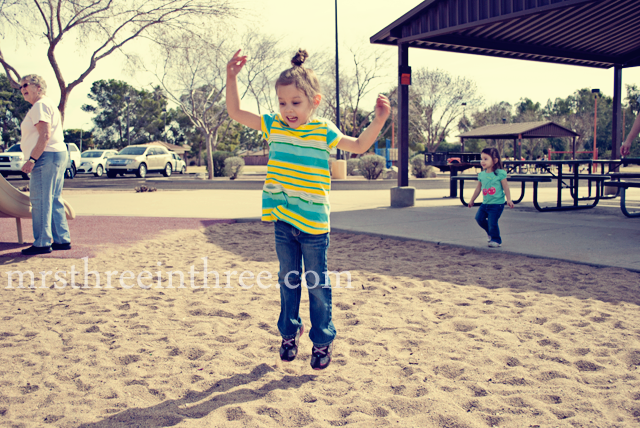 I played around a little and decided to try capturing the kids mid-jump. They were more than willing to oblige, except for Vivienne, who was far more interested in her Dora-mobile.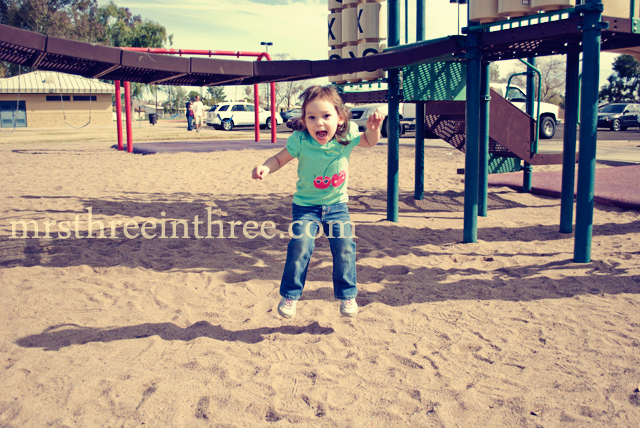 I even got Rudy to participate, though it took some cajoling.
And because it isn't fun without something outrageously silly, here is ME, jumping like I've gone completely insane.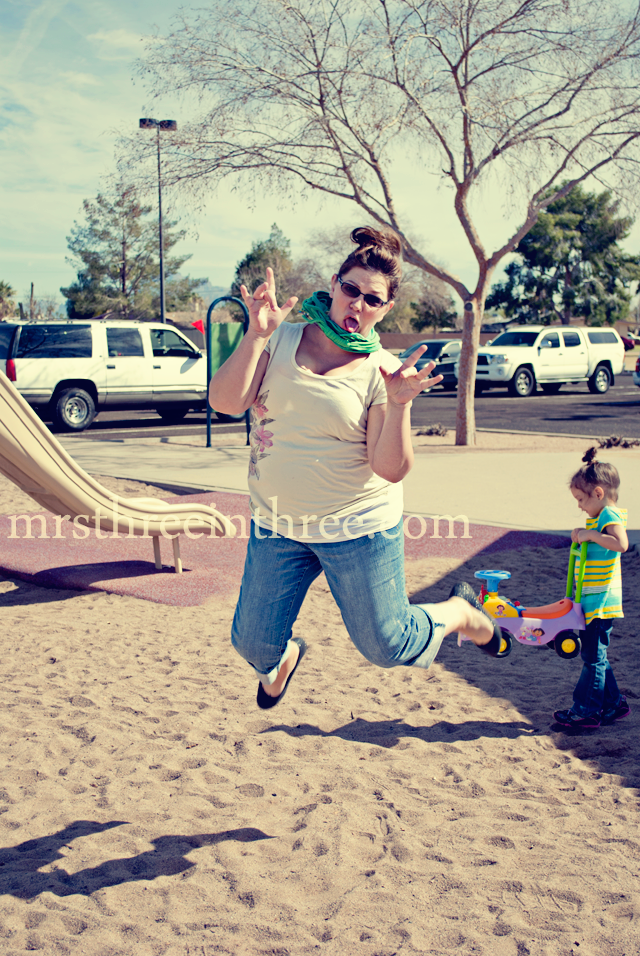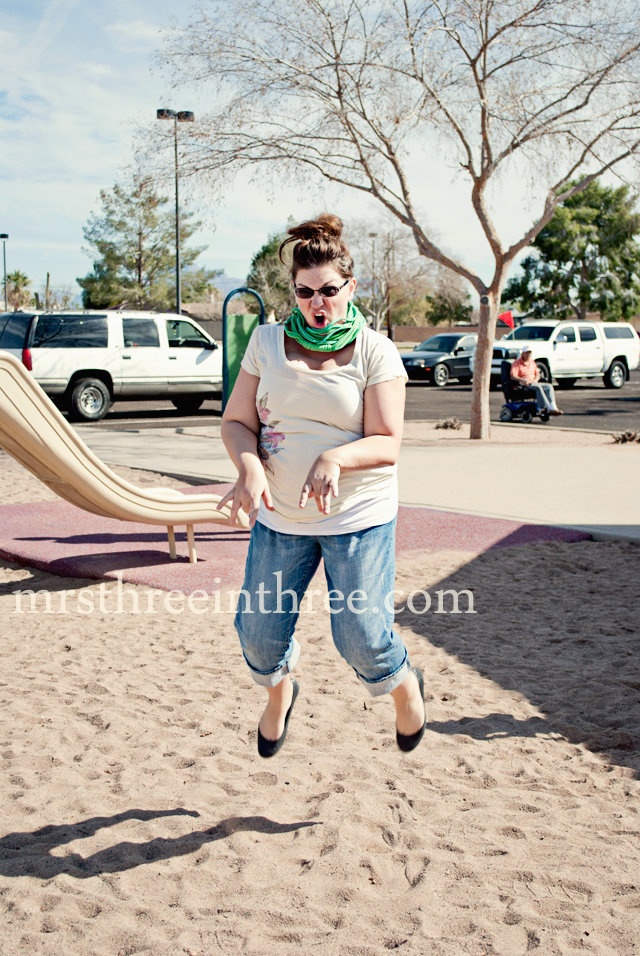 So, how was
your
weekend?