The song pops into your head instantly, doesn't it?
I've got my air microphone in hand as I dance around the living room.
Give a little bit of heart and soul / Give a little bit of love to groooooooow / Give a little bit of heart and soul / And don't you make me beg for loooove / Give a sign cause I need to knooooooow / A little bit of heart and soooooooooul!
To add to the visualization, or rather, how weird I am in general, know that I do this unprovoked, with zero music, and no children around. It's purely for my own entertainment.
OK, now that I've embarrassed myself thoroughly for no reason, how about we get back to WW, shall we?
The reason the song popped into my head in the first place was because Afton was trying to make a heart symbol with her hands. She didn't quite get it right, but she was pretty close!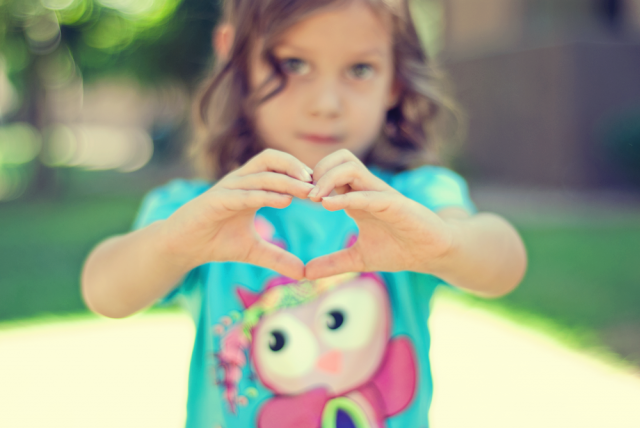 Kind of looks more like a Christmas ornament to me. What does it look like to you?
Link up your WW post below and say Hi!