I love Mexican food. It is probably no surprise, considering I married a Mexican and am forming my own personal Mexican soccer team with his babies.
Back to the food, though.
Tacos are awesome. They are one of the easiest foods to make and are pretty much impossible to mess up. Seriously, do you remember a time when you actually said, "Wow, this taco is terrible!"? I don't, because it's just not possible. Like I said, tacos are awesome.
So are you ready to enjoy some taco goodness?
Mexican Street Tacos
First things first: let's prepare some pico!
3 medium tomatoes, chopped
1/2 red onion, medium dice
1-2 serrano chiles, diced
Handful of cilantro, chopped
Juice from 1/2 of a fresh lime
Salt and pepper, to taste
Just toss all the ingredients together in a bowl and mix together.
A question I get asked a lot is about the difference between pico de gallo and salsa. Pico has less ingredients and is meant to be chunky, whereas salsa is pureed and has added elements like garlic, or cumin. Pico also has a higher proportion of onion, which gives it a ton of natural spiciness. You can always start with less and slowly add more if the heat is bothersome.
Now, here is what you need for the rest of our taco creation:
1 1/5lbs skirt steak
1 yellow pepper cut into thin slices
1 red pepper cut into thin slices
1-2 serrano peppers cut into thin rounds
Salt and pepper to taste
+
Shredded jack cheese, chopped cilantro and fresh avocado for garnish.
Slice up those veggies and set them to the side for a minute.
Pull out a grill-pan and set it over a burner at medium-high heat. You can use the regular grill as well, but when it's 105 degrees outside here in Phoenix, I think I'll grill in the cool of my AC. While the plancha is heating up, liberally salt and pepper both sides of the skirt steak. You want a nice, thin cut of meat, so if you can't find a skirt steak, you could go with either a thin-sliced top or bottom round, or in some places you can actually find meat labelled "fajita meat" which is great too. Toss that meat onto the grill and cook until the level of doneness you prefer. Doneness? Not a word, but it works. In general, we like our meat to have just a little bit of pink, so about 4 minutes on each side.
Remove the meat from the heat (ha) and throw on those veggies! Let them cook until they are tender and juicy, about 6-8 minutes. We usually like to the toss the meat back on top towards the end just to keep things nice and warm. And because it takes an interesting picture.
Preeeeeeeeeeetty.
Once cooked, slice the meat into thin strips and start dishing out the good stuff into some warmed corn or flour tortillas. Because I am a total freak, Rudy dices the meat for me. I like my meat in tiny, bite-sized pieces. And honestly, the girls and their little mouths and teeth like it that way too.
Top those tacos with the grilled veggies, pico, some shredded jack cheese, a few loose leaves of cilantro and some fresh avocado and I guarantee you will be in Taco Heaven.
Grab a button and link up your WW post below!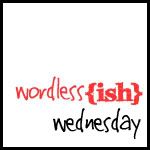 <a href="http://www.threeinthreebabiesg.blogspot.com/search/label/Wordless%20Wednesday"><img src="http://i101.photobucket.com/albums/m62/kstrand630/Blog%20Design%202/WW2.jpg" /></a>