Man, pretty much the moment I posted last week's WW, I went to bed and I died.
Ugh.
I've been plagued by pneumonia since last week and I'm still not better. But I'm getting there.
Now I'm trying to catch up on everything that sat quietly collecting dust while I splayed across the bed and couch whining incessantly.
Woo.
So I apologize for totally sucking at visiting and commenting last week; I promise to do better now that I'm mostly better. Right? Right.
A while back I was taking some family photos under an orange tree, and when I took a look, I noticed there was still a couple of oranges left waaaaaaay up at the top. So I took a few shots and had some fun editing them.
Let me know which edit you like best!
Can you guess which is my favorite as well?
Grab a button and link up below!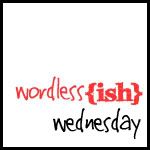 <a href="http://www.threeinthreebabiesg.com/search/label/Wordless%20Wednesday"><img src="http://i101.photobucket.com/albums/m62/kstrand630/Blog%20Design%202/WW2.jpg" /></a>