I really haven't broken my camera out lately, because of moving.
Moving sucks.
So I will entertain you all with some candid shots from my iphone.
Vivi chillaxin on the floor.
Afton tucks Dinosaur in for bedtime.
Somebody is sweeeeeeeepy.
Apparently my husband is the only person who thinks the girls look tacky all dressed alike. He even surmised to call it "curtain clothes", to which I retaliated with a punch to the face. No, not really, but he did in fact say that.
Jerk.
A margarita and a kid-free, husband-free, all-people-free table. Heeeeeeeaven.
The drawing of Afton I'm working on. Her eyes are my fave.
Vivi plays Call of Duty with her dad. She kicks some Zombie ass!
Pool time!
Vivi is like a frog in water, those legs just keep on kickin.
Also!
Vivienne took her first unassisted steps today!
Yay! And it was more like a damn run, too. She's only 9 months old, but she does have two sisters to keep up with, after all.
Word.
So if you'd like, please say Hello! grab a button and link on up, I'd love to have you!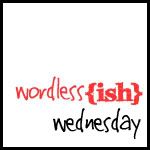 <a href="http://www.threeinthreebabiesg.com/search/label/Wordless%20Wednesday"><img src="http://i101.photobucket.com/albums/m62/kstrand630/Blog%20Design%202/WW2.jpg" /></a>