Just a quick note to start, if you haven't yet noticed, my URL has changed! I am now at:
For the most part, I think everything has switched over appropriately. But if not, please update your feeds before you lose me!
Now, I know I failed yet again this past week. I'm such a loser. I have a pretty good excuse, though it's not something I feel like sharing, let alone talking about. Ugh.
Do you forgive me?
So, since Mother's Day is coming up, I listed some new items in my
shop
. And I'm giving y'all a discount!
Use code MOTHERSDAY15 for 15% off your total purchase!
I've also discounted my vector portraits in my design
shop
. Instead of the normal $50 for a single person portrait, they are now $40, with each additional person $7 instead of $10. I just finished my latest vector portrait today of
Lena and her kids
!
And finally, last week I caught a wonderful candid moment of my girls as they were looking over the couch and out the window at a bunch of kids playing with a basketball in the parking lot. Gotta love instagram.
Grab a button and link up your WW post below!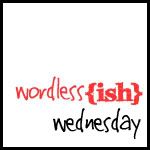 <a href="http://www.threeinthreebabiesg.blogspot.com/search/label/Wordless%20Wednesday"><img src="http://i101.photobucket.com/albums/m62/kstrand630/Blog%20Design%202/WW2.jpg" /></a>