Pretty much forever ago I started experimenting with zucchini chips. When I first found recipes for it, you needed a dehydrator, which I of course do not have. Then I found recipes for the oven, and often times they said you needed to bake them at 400+ degrees, which more often then not caused them to burn. Ugh!
But finally, after many ruined batched and OK batches, I finally figured it out.
Baked Zucchini Chips
7 Zucchini (small to medium)
1Tbsp Olive Oil
1Tbsp Kosher Salt
2Tsp Black Pepper
2 Dashes Garlic Powder
Get a bunch of zucchini. The smaller and thinner, the better. You are going to need many of them because zucchini shrinks quite a bit when baked. You will also need a mandolin to make nice, even, thin slices. Or if you have a steady hand and a lot of patience, then slice by hand.
Toss the zucchini in a little bit of olive oil, kosher salt, pepper and a touch of garlic powder.
Lay the slices of zucchini on a cookie sheet lined with no-stick foil, or parchment paper sprayed with cooking spray, side-by-side until the sheet is filled with one flush layer of zucchini.
Place in the zucchini in the oven at the lowest possible temp, preferably 150-200 degrees, and bake for 2-3 hours.
Zucchini chips are best consumed fairly soon after baking, as they soften up with time. One small-medium zucchini in general with produce about 1/3 cup of crispy delicious chips.
Enjoy!
Grab a button and link up your WW post below!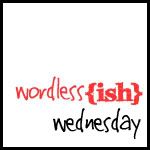 <a href="http://www.threeinthreebabiesg.com/search/label/Wordless%20Wednesday"><img src="http://i101.photobucket.com/albums/m62/kstrand630/Blog%20Design%202/WW2.jpg" /></a>