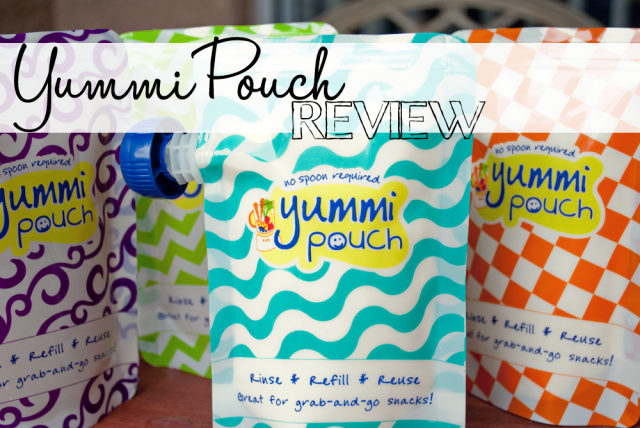 Life with four small girls can be pretty crazy. When I go out with just me the girls, I am constantly bombarded by people asking me if they are all mine, with the follow-up question of how old are they.
Four, three, two and three months.
I love watching their eyes pop out of their heads. Obviously I am insane, right? How do I do it all, how can I possibly manage to keep my sanity, let alone slap on clean, matching clothes and some makeup?
Well, I am no superhero. There is a ton of behind-the-scenes madness including, but not limited to: screaming, crying, dirty underwear, diaper blowouts, food in places that food has no business being in, snot rags on the counter and hair in the drains.
Can't wave a magic wand at all that stuff, much as I would love that.
But, there are things that make life a little easier. And one of those things is the
Yummi Pouch
.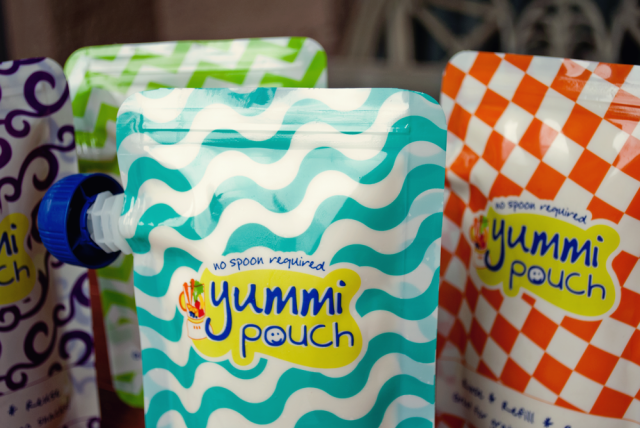 The Yummi Pouch solves one of my biggest problems: food ending up where food does not belong.
You see, I can fill the Yummi Pouch will foods like applesauce, yogurt and smoothies and not have to worry about the mess associated with my kids trying to eat those things with spoons and straws.
Hello, clean clothes and sparkling countertops! Oh, how I have missed you so!
Yummi Pouches are very easy to fill. You can use a measuring cup or funnel or spoon, and the bottom gusset expands as it fills so the Yummi Pouch will stand on its own and hold up to 6oz of snacking goodness.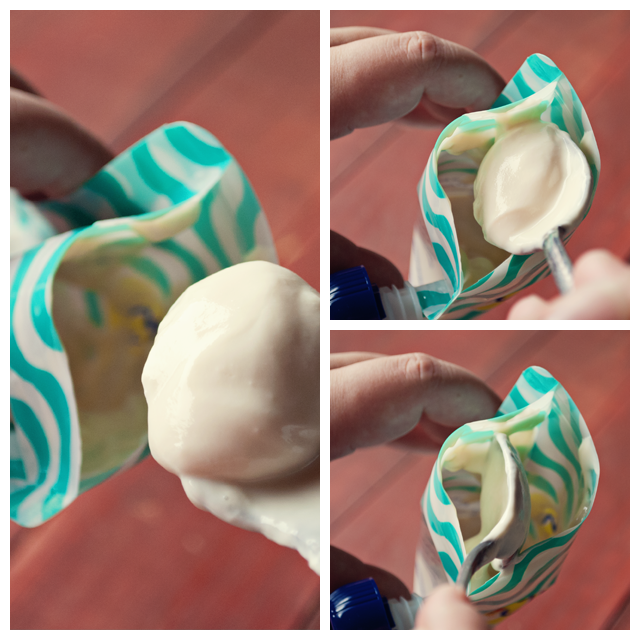 I love filling up the pouches in the morning and having them ready to go in the fridge. If I need to go somewhere with the kids, I can pop them in my purse and give them to the kids when they start getting famished. It keeps them quiet and happy and saves the car from sticky, gross messes.
And the girls just love them. The fun colors and shapes and of course they love being able to enjoy delish snacks in a unique way.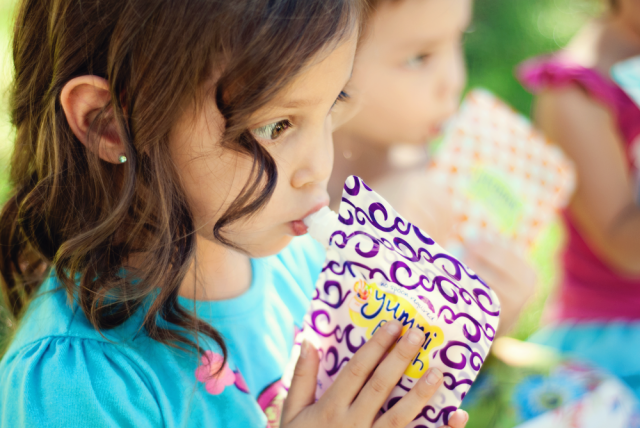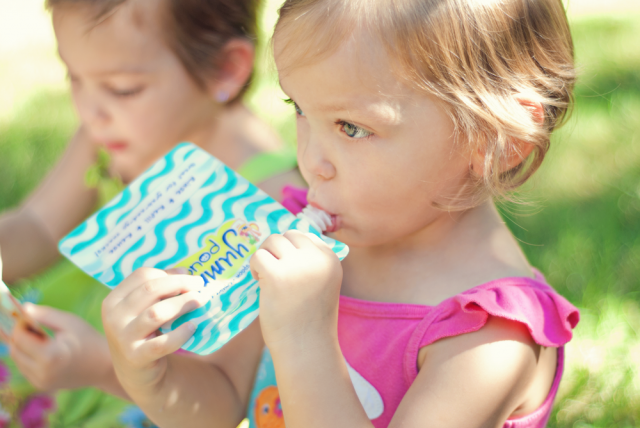 Have I mentioned yet that you can throw them in the dishwasher? Convenience for the win!
You can use the Yummi Pouch for more than just blended snacks, though. Take a look at some of the
creative ways
other people have used their Yummi Pouches!
I am so excited about Yummi Pouches and all the headaches they have saved me from. I'm also excited for when Charli grows and I can start making and storing purees in Yummi Pouches to feed her, rather than buying overly expensive packaged purees at the store. Yay for healthy home eating, am I right?
If you haven't checkout the huge Back To School Giveaway on the blog featuring Yummi Pouches and a ton of other awesome stuff worth over $300, you should totally do that now, because the giveaway ends on Wednesday! Click
HERE
and enter!
I would love to hear about your personal experiences with Yummi Pouch and all the ways you've used them!
Connect with Yummi Pouch on
Facebook
,
Twitter
 and check out the
Store
to get your own Yummi Pouches today!
Yummi Pouch provided me with Yummi Pouch Brights to try in exchange for an honest review of their product. All opinions are 100% my own.