Boy do I have a great photo for you guys this week!

This week's winner of the "three" photo challenge is Trish!
Via
Mmmmm, farm fresh goodness.
Yay Trish! You are awesome!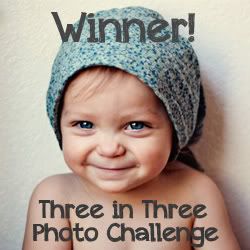 The winning prompt for this week's photo challenge is BUILD! Get clickin' guys.
I cannot wait to see your photos; the linkup goes live on Thursday!