Yay, I'm back! Did you miss me? Cause I definitely missed all of YOU!
My Dad came down from Minnesota to brave the Phoenix heat and visit his adoring grandbabies, and it was a wonderful time!
I really just started going through the photos I took, so I will offer just one silly photo today.
Dad brought down a bunch of coloring books and washable markers, and the girls went totally nuts with them.
Especially Vivienne…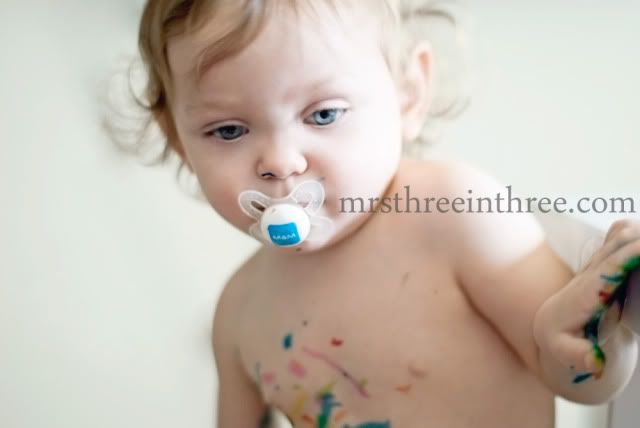 I am definitely glad I took off her shirt, because although the markers claim to be washable, I probably would have had a panic attack at that much marker on her clothes!
Link up your WW post below and start hoppin'!