OK, I am definitely not lacking in words this round.  So sue me.
The other day I happened upon this recipe for shredded chicken enchiladas.
You might be thinking, Why do you need to look up recipes for Mexican food when you have a Mexican husband who absolutely rocks at cooking?  No?
Well, my husband doesn't like to share recipes.  OK, not so much that as he can't verbalize his recipes, because everything has been passed down for so long, it's more like muscle memory make what he makes.
So I have to look crap up!
Anyway…
This was a great recipe, but I did change a few things.  For instance, I added sauteed purple onions, garlic and serrano peppers.
Then I continued on as directed, salt & pepper the chicken, throw the enchilada sauce in the pan and add the chicken, cover and cook on low for 20 minutes.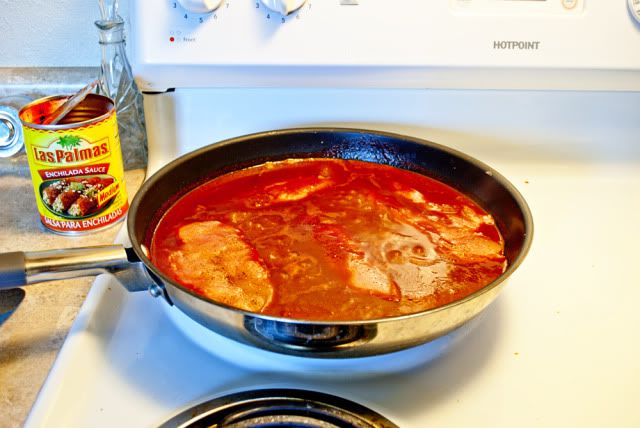 Throw the chicken on the cutting board and use two forks to pull the chicken away from itself to shred it, then throw it in a bowl with some cilantro and cheese and a bit of the enchilada sauce.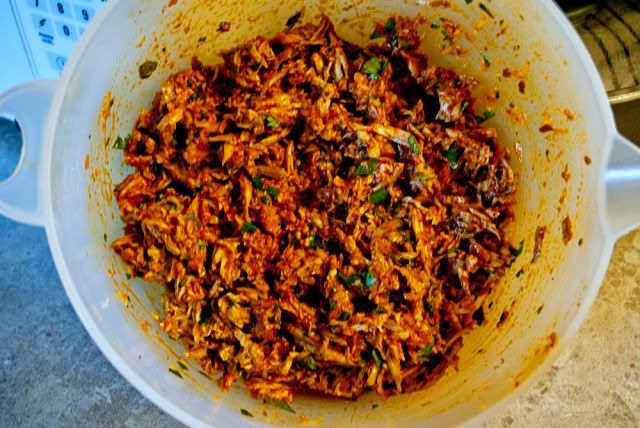 Thankfully the hubs showed up at this point, because the tortillas I had were too dry to use and I was going to make my own, roll them up and stick them in the oven, but
that. was apparently wrong.
 You have to, uh,
cook
the tortilla.  Duh.  So in the end we fried up the corn tortillas and laid them out in the pan and layered the chicken and tortillas kind of like an enchilada lasagna, or casserole.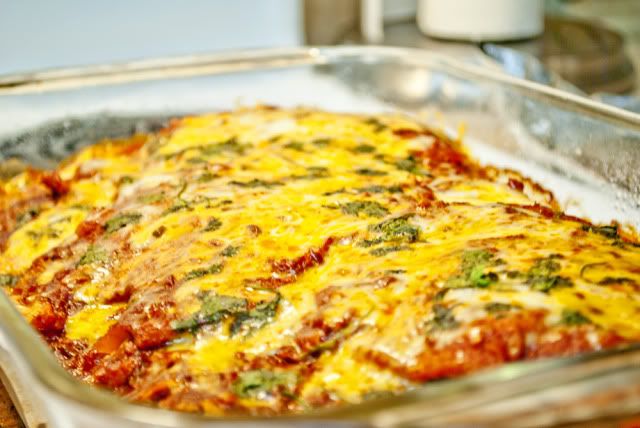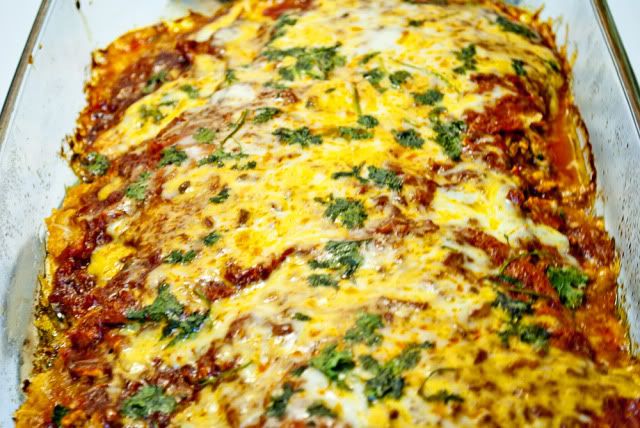 And since everything was already cooked, I skipped a few steps and just threw the sauce and cheese and cilantro on top and threw it in the oven to melt down into gooey, cheese, enchilada-y goodness.
Yum!
And then, after dinner, the spawn and I made some peanut butter eggs a la Reese's style (*drools*)
Recipe found on Pinterest!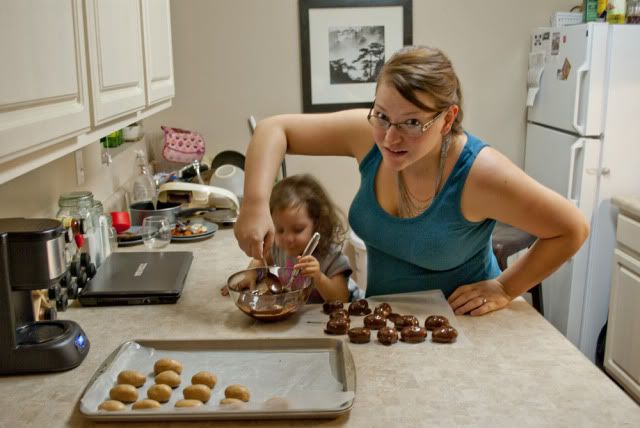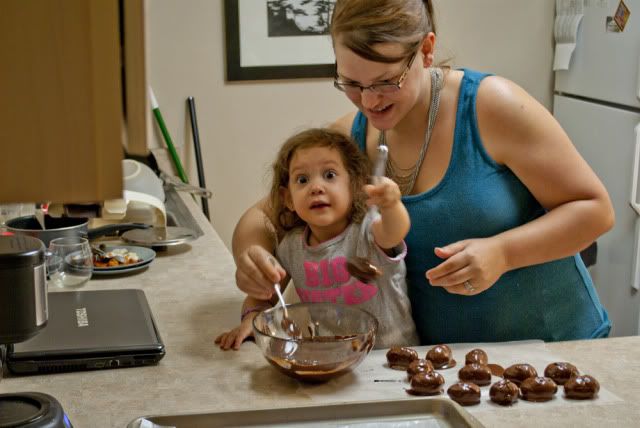 Link up your Wordless Wednesday posts below and leave some love for everyone!
And yes, the PB eggs do taste like the Reese's stuff, and I ate pretty much every one that same night.
I do not feel guilty about that at all.
Nope.