So, since many of you asked for a tutorial for the GIF I made last week, you can check it out HERE!
Today I have a giant pile of cuteness to show you. It's been around four weeks now since we brought in the kittens that were born in the bush right outside our patio gate. They are just beyond adorable, and the girls love them, especially Delaney.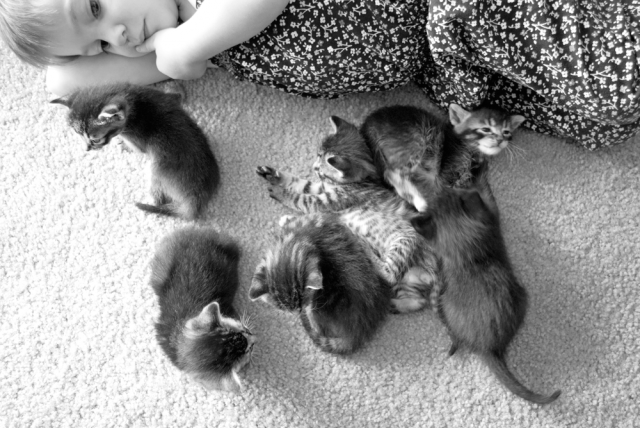 Anyone want a kitten?!?
Link up your WW post below and get hoppin'!