OK, so I know I totally made everyone drool with last week's Baked Zucchini Chips.
Yum.
And, since I really have nothing else to offer, I'll just go ahead and give you guys another recipe you totally have to try!
The first time I made this dish was for Thanksgiving dinner, and it was so easy and yummy. And amazingly enough, the kids totally wolfed it down.
Score one for Mom!
I made it again this past week, and I served it alongside garlic and cilantro stuffed hamburger steaks and garlic and olive oil couscous. It was pretty much awesome.
Vegetable Tian
1/2 Large Yellow Onion, Sliced
Preheat oven to 375 degrees. Coat a baking dish (I used a 9″ pie plate) with cooking spray. In a large skillet, heat 1 Tbsp olive oil over medium heat. Once hot, add the minced garlic and cook for 1-2 minutes, then add the onion and cook for another 8, or until the onions are soft and translucent. Spread evenly over the bottom of the baking dish, sprinkle with a tsp each of salt, pepper and thyme.
Slice the potatoes, zucchini, squash and tomatoes into 1/4 inches slices. Arrange them in a layer, alternating between each vegetable into a tight spiral, making only one layer. Sprinkle with more salt, pepper and thyme, to taste, then drizzle with the last Tbsp of olive oil.
Cover with tin foil and bake for 35 minutes, or until the potatoes are tender. Uncover, sprinkle with Parmesan cheese, then bake for another 30 minutes, or until browned.
Yuuuuuuuummmmmmmmmm.
Grab a button and link up below!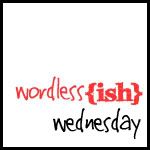 <a href="http://www.threeinthreebabiesg.com/search/label/Wordless%20Wednesday"><img src="http://i101.photobucket.com/albums/m62/kstrand630/Blog%20Design%202/WW2.jpg" /></a>