I am always looking for new and interesting foods to serve up with breakfast, because the kids grow bored quite easily of the same things, such as eggs, or cereal or oatmeal.  I want to cultivate a love of breakfast in them, because breakfast truly is the most important meal of the day.  Maybe I'll try the breakfast spaghetti on them sometime.  Anyways, here is a great recipe for some cream cheese muffins!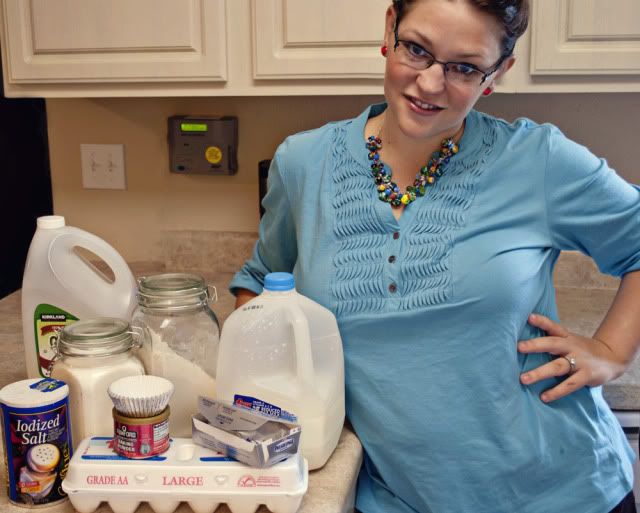 3 cups all-purpose flour
2 cups sugar
4 teaspoons baking powder
1 teaspoon salt
2/3 cup milk
1/2 cup vegetable oil
2 large eggs
8 ounces cream cheese, softened
Preheat oven to 375 degrees. Grease/spray a 12-cup muffin tin and set aside (or use muffin cups like I did).
Combine flour, 1 cup sugar, baking powder, and salt in a large bowl. Make a well in the center.
Stir together milk, oil, and eggs. Pour into well in the dry ingredients. Stir just until dry ingredients are moistened.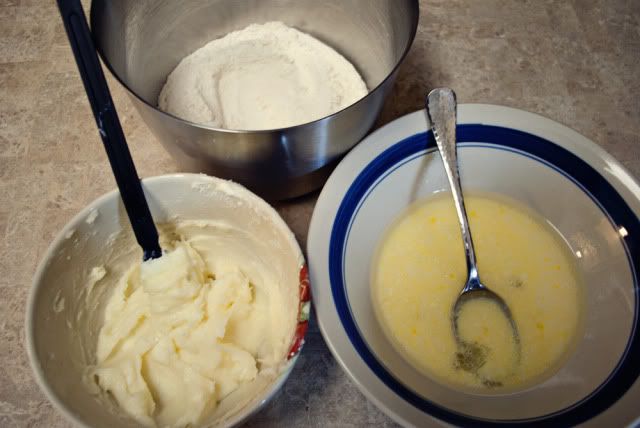 Combine cream cheese and 1 cup sugar.
Fold about half of the cream cheese mixture into the muffin batter.
Spoon batter into greased muffin pans (or cups!), about 1/2 to 2/3 full. Spoon the remaining cream cheese mixture onto the muffins, pressing the mix into each muffin with a spoon handle.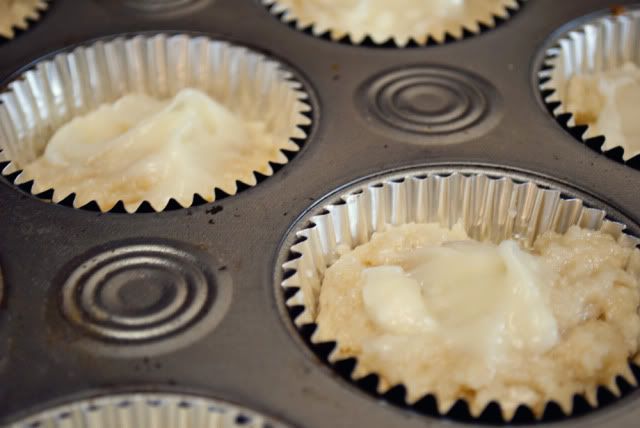 Now, I didn't make the topping because I usually do not prefer nuts in my baked goods, but I really just now realized that it would still be delicious without the nuts, so I suggest adding the topping either way!
1/2 cup all-purpose flour
1 cup sugar
1/4 cup butter, softened
1/4 cup finely chopped pecans
I made a half batch of these muffins, which yielded 10 nicely sized muffins, so I believe the full batch should get you between
20-24 muffins
, depending on how you fill those cups (I went for 2/3).  If you'd like to go a little more exotic, you could add ¼ to ½ tsp of your favorite preserves to the top of the muffin, pressing down lightly, before adding the topping and baking.  Extra delish!
Take a moment to check out my new shop!